about
Richard Barrett (electronics)
Han-earl Park (guitar)
Numbers is a high-energy, quick-footed, scatter-brained two hander—a looping, convoluted, interactive dance made audible—a musical fender bender involving electroacoustic complexities and (physio)logical splutter-cuts, jump-cuts and match-cuts—an intense white-knuckle extemporization unit—the duo of composer, performer and electronic musician Richard Barrett and guitarist, improviser and constructor Han-earl Park.
Celebrated for his dense, complex, intricate music, Richard Barrett is perhaps best known for his work with Paul Obermayer as part of FURT, as part of the Evan Parker Electro-Acoustic Ensemble, and his close collaborations with the Elision Ensemble. At home in both composition and improvisation, Barrett's music increasingly problematizes the distinction between them. Described by Brian Morton as "a musical philosopher… a delightful shape-shifter", Han-earl Park is drawn to real-time cyborg configurations in which artifacts and bodies collide. He has performed with some of the finest practitioners of improvised music, and is part of Mathilde 253 with Charles Hayward and Ian Smith. First performing together as duo in at AUXXX, Berlin, October 2010, Barrett and Park engage in a continuing improvisative conversation; alternately claiming autonomy and independence, and group action and solidarity.
Their first CD, 'Numbers' (CS 201 cd), recorded at the Institute of Sonology (The Hague), was released by Creative Sources Recordings in February 2012. [Details…]
news and performances
Wednesday, December 12, 2018, at 7:30pm: Richard Barrett (electronics) and Han-earl Park (guitar) (a.k.a. Numbers) perform as part of the Sonology Discussion Concert. Event takes place at the Arnold Schoenbergzaal,…
upcoming performances date venue time details September 30, 2018 sonic krause [Contact me for address…] Berlin, Germany 8:30pm (doors: 8pm) Audrey Chen ('cello and voice and electronics) and Han-earl Park (guitar). [Details…] December 12, 2018 Arnold Schoenbergzaal Instituut voor Sonologie Koninklijk Conservatorium The Hague, The Netherlands 7:30pm Numbers…
October 9, 2018: Eris 136199's eponymous album is out now (compact disc and digital download)! Eris 136199 is the quick-reacting cyborg virtuosity of Han-earl Park, the mighty melodic imagination and…
upcoming performances date venue time details July 12, 2018 plugd Upstairs @ The Roundy Castle Street Cork, Ireland 9:30pm (doors: 9:00pm) Han-earl Park (guitar) presented by CIMC. €5 at the door. [Details…] December 12, 2018 Instituut voor Sonologie Koninklijk Conservatorium The Hague, The Netherlands TBC. Numbers (Richard Barrett: electronics;…
[All news articles on Numbers: Richard Barrett and Han-earl Park…]
audio recordings and discography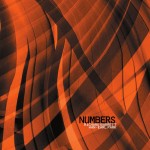 Audio clips courtesy of Creative Sources Recordings. Music by Richard Barrett and Han-earl Park. Audio ℗ 2012 Creative Sources Recordings. Please do not distribute audio files.
press and quotes
"Both spontaneous and premeditated, music that launches into several directions at a time…. Pointillistic fluries of sounds that make it impossible de isolate a single contribution. The result is lively, relevant, dizzying electroacoustic music; music that seems to be daring us to try and catch it."
— François Couture (Monsieur Délire)
"By means of an intricate web of sonic hiccups, scrapes, scouring, gluts, gargles and cuts, they build an acoustic lucid computational delirium, whose trajectory is impossible to outguess."
— Vito Camarretta (Chain D.L.K.)
"Bazillions of events… for the joy of individuals who take pleasure in getting their brain zapped and scrambled by the rivalry between transonic beauty and extreme structural atomization. This is in fact a full hour of frantically jagged live improvisation…."
— Massimo Ricci (Touching Extremes)
"The fractured phrases that erupt throughout this disc often sound like just one musician playing…. Completely unique, exciting and engaging."
— Bruce Lee Gallanter (Downtown Music Gallery)
"Numbers is a complex melange of retro/futurist synth sounds, glitch electronica, guitar-sourced whammy-bar pitch-bending and hard-scrabble picking over bridge and pickups: a volatile stream of fractal note-data and complex electro-acoustics, all slippery switchbacks and other such abrupt transitions.
"This makes for kaleidoscopic music, a rubato flux of superimposed noises in which lightning-fast progression from one galvanising sound event (noise thru silence) to another, and the musicians' constant attention to overall form, carry far more weight than developmental foresightedness or melodic thrust: it's music of the moment, a process of constantly tweaked evolutionary recombination.
"The duo are tenacious in their work of sonic abiogenesis…. Rewardingly absorbs attention."
— Tim Owen (Dalston Sound)
"A lively and sizzling session of fierce interplay… with sqwawks and yelps a-plenty as another blow is landed on the respective muzzle or snout. The striking thing is that neither player appears to be breaking into a sweat at any time, and I have the abiding mental image of two unfazed chess players sitting in a deep-freeze unit, weaving complex theorems while remaining almost immobile in large leather armchairs. The music has that degree of rigid control, of brittle precision, even when the structure appears at its maddest and the musical data is flying wildly beyond the point of interpretation."
— Ed Pinsent (The Sound Projector)
about the performers
Richard Barrett (www.richardbarrettmusic.com) is internationally active as both composer and improvising performer, and has collaborated with many leading performers in both areas, while developing works and ideas which increasingly leave behind the distinctions between them. His long-term collaborations include the electronic duo FURT which he formed with Paul Obermayer in 1986 (and its more recent octet version fORCH), composing for and performing with the Elision contemporary music group since 1990, and regular appearances with the Evan Parker Electro-Acoustic Ensemble since 2003. Recent projects include "CONSTRUCTION", a two-hour work for twenty performers and three-dimensional sound system, premiered by Elision in November 2011. He is based in Berlin and currently teaches at the Institute of Sonology in The Hague. His work as composer and performer is documented on over 20 CDs, including five discs devoted to his compositions and seven by FURT.
Improviser, guitarist and constructor Han-earl Park (www.busterandfriends.com) has been crossing borders and performing fuzzily idiomatic, on occasion experimental, always traditional, open improvised musics for twenty years. He has performed in clubs, theaters, art galleries, concert halls, and (ad-hoc) alternative spaces across Europe and the USA.
Ensembles include Mathilde 253 with Charles Hayward and Ian Smith, Eris 136199 with Nick Didkovsky and Catherine Sikora, and Numbers with Richard Barrett. Park is the constructor of the machine improviser io 0.0.1 beta++, and instigator of Metis 9, a playbook of improvisative tactics. He has performed with Wadada Leo Smith, Paul Dunmall, Evan Parker, Lol Coxhill, Mark Sanders, Josh Sinton, Louise Dam Eckardt Jensen, Gino Robair, Tim Perkis, Andrew Drury, Pat Thomas and Franziska Schroeder. His recordings have been released by labels including Slam Productions, Creative Sources and DUNS Limited Edition.