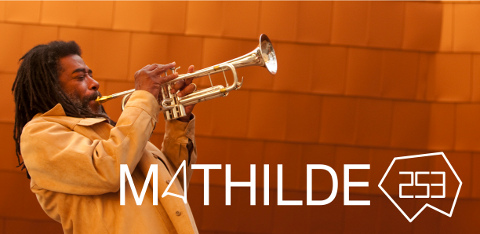 Tonight (Thursday, March 31, 2011), at 8:30pm: Mathilde 253 (Charles Hayward: drums, percussion and melodica; Han-earl Park: guitar; and Ian Smith: trumpet and flugelhorn) performs with Ishmael Wadada Leo Smith (trumpet), plus Paul G. Smyth (piano), at the Kevin Barry Room (National Concert Hall, Earlsfort Terrace, Dublin 2, Ireland). [Details…]
Tickets: €12 (€10) from the National Concert Hall Box Office, tel: +353 (0)1 417 0000; fax: +353 (0)1 475 1507; email: info@nch.ie. [Get tickets…].
Presented with funding from the Music Network Performance and Touring Award, and support from Note Productions and the National Concert Hall.