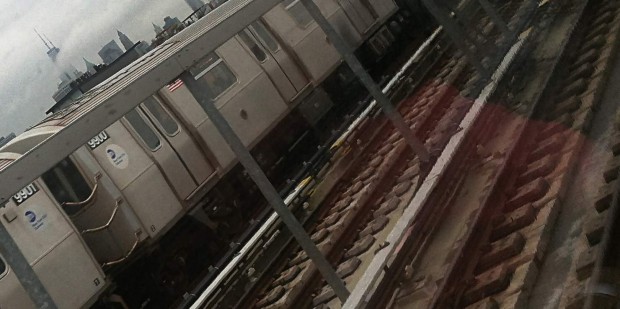 The British saxophonist Evan Parker, 69, has been a major figure in free improvisation since the late 1960s. That's not only because of his sound and style, which starts from late Coltrane and pushes ahead—turning the process of circular breathing into a supercollider of tones and overtones—but also because of his sociability. The best free improvisers are drawn to him, and he to them, and his weeklong residency at the Stone corrals the best of the New York-based ones across three generations. [Read the rest…]
This Thursday (September 19, 2013), at 10:00pm: a performance by Evan Parker (saxophones) and Han-earl Park (guitar) takes place at takes place at The Stone (16 Avenue C, New York, NY 10009). Admission: $20 (students 13–19: $10; children <12: free).
Evan's residency at The Stone will feature some amazing musicians (check The Stone calendar for the full program) including the Bleeding Edge Trio (with Peter Evans and Okkyung Lee) performing the 8pm set on Thursday.