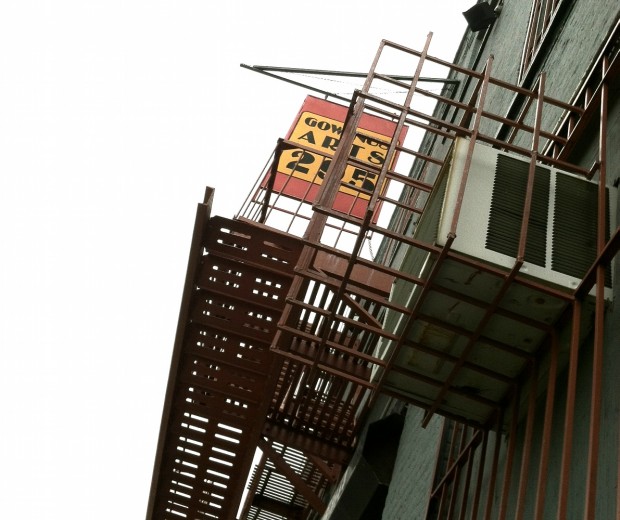 Tuesday, November 26, 2013, at 7:00pm: Gowanus Company with Dan Blake (saxophone), Olie Brice (double bass), Viv Corringham (voice and electronics), Nick Didkovsky (guitar), Michael Evans (drums), Ken Filiano (double bass), Christopher Hoffman ('cello), Jason Kao Hwang (violin), Kyoko Kitamura (voice), Ingrid Laubrock (saxophone), Jeremiah Lockwood (voice and guitar), Russ Lossing (piano), Han-earl Park (guitar), Tom Rainey (drums), Josh Sinton (saxophone and clarinet), Fay Victor (voice) and others. Curated by Kyoko Kitamura, Josh Sinton and Han-earl Park, the event takes place at Douglass Street Music Collective (295 Douglass Street, Gowanus, Brooklyn, NY 11217) [map and directions…]. $10 suggested donation.
My last gig in Brooklyn, New York, and, for me, it's my leaving party. I'm honored to be part of this event instigated by Kyoko and Josh.
See the performance diary for up-to-date info.