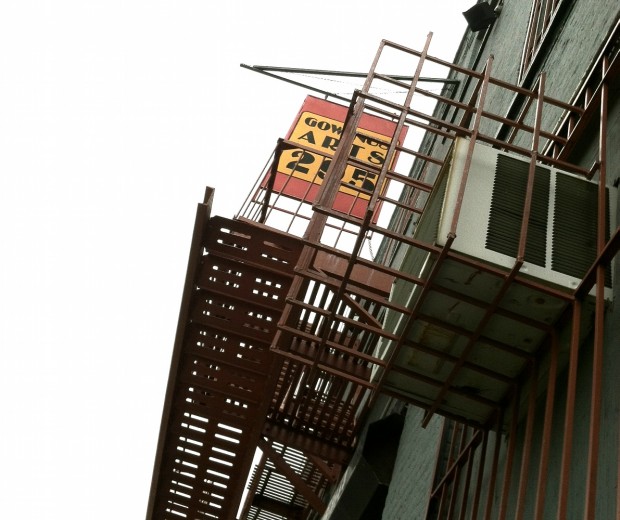 This Tuesday (November 26, 2013), at 7:00pm: My last gig in Brooklyn before the Big Move!
In the spirit of Derek Bailey's Company week, the evening will feature a series of never-before-seen and never-to-be-seen-again groups. [Read the rest…]
Gowanus Company with Dan Blake (saxophone), Olie Brice (double bass), Viv Corringham (voice and electronics), Nick Didkovsky (guitar), Michael Evans (drums), Ken Filiano (double bass), Christopher Hoffman ('cello), Jason Kao Hwang (violin), Kyoko Kitamura (voice), Ingrid Laubrock (saxophone), Jeremiah Lockwood (voice and guitar), Russ Lossing (piano), Han-earl Park (guitar), Tom Rainey (drums), Josh Sinton (saxophone and clarinet), Fay Victor (voice) and others takes place at Douglass Street Music Collective (295 Douglass Street, Gowanus, Brooklyn, NY 11217) [map and directions…]. $10 suggested donation.