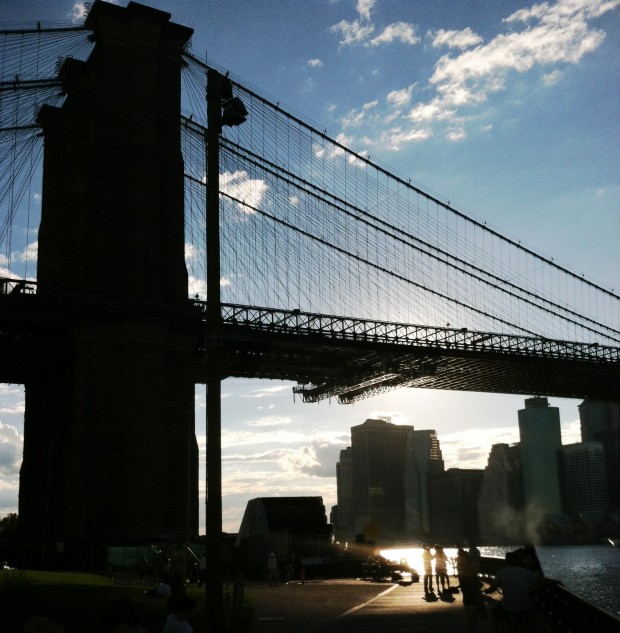 Wednesday, April 2, 2014, at 9:30pm: a performance by Han-earl Park (guitar), Mike Pride (drums) and Catherine Sikora (saxophones) takes place at Spectrum (121 Ludlow Street, Floor 2 (ring bell for 2), New York, NY 10002) [map…]. $15 ($10.00 students and seniors).
See the performance diary for up-to-date info. [Spectrum calendar…]
unnecessary blurb
Of all the ways to practice, structure or perform music, why might we choose improvisation? There's no right answer to this question, but addressing it may help us to… a real-time, interactive improvisative meeting of guitarist Han-earl Park, drummer Mike Pride, and saxophonist and Catherine Sikora, the performance… nomadic tribes of Acirema… "Would it be fair to say 'invaluable insight'?" "Of course not," she replied, "it's never fair…." And yet there's always this….
Click….
On his returning to New York, Park sees an… "but they're missing something essential, because the planes don't land…" runaway winners… and as the only drummer to have performed with both… embrace a wide spectrum… Sikora, far too generous to be performing with… "pushes the boundaries, or plushes the boundaries…?" the asymmetrical soft-clipping stage which consists of the the diodes tied back-to-back in the feedback path of the… and as Eco may have asked: bad dream or bad simulation…? Canada's 5 feet and 6 inches… as far as it goes.
about the performers
Improviser, guitarist and constructor Han-earl Park has been crossing borders and performing fuzzily idiomatic, on occasion experimental, always traditional, open improvised musics for over fifteen years. He has performed in clubs, theaters, art galleries, concert halls, and (ad-hoc) alternative spaces in Austria, Denmark, Germany, England, Ireland, The Netherlands, Scotland and the USA.
Park is part of Mathilde 253 with Charles Hayward and Ian Smith, Eris 136199 with Nick Didkovsky and Catherine Sikora, and Numbers with Richard Barrett. He is the constructor of the machine improviser io 0.0.1 beta++, a project performed in coalition with Bruce Coates and Franziska Schroeder. He has recently performed with Ishmael Wadada Leo Smith, Paul Dunmall, Lol Coxhill, Mark Sanders, Gino Robair, Tim Perkis, Pat Thomas, Andrew Drury, Josh Sinton, Dominic Lash, and as part of ensembles led by Wadada Leo Smith, Evan Parker, and Pauline Oliveros. Festival appearances include Freedom of the City (London), Sonorities (Belfast), Sonic Acts (Amsterdam), dialogues festival (Edinburgh), and CEAIT (California). His recordings have been released by labels including Slam Productions and Creative Sources.
Park taught improvisation at the UCC Department of Music, and founded and curated Stet Lab, a space for improvised music in Cork.
Born and raised in Southern Maine, but based out of New York City since 2000, Mike Pride currently leads From Bacteria To Boys, and the 7-drummer installation-band Drummer's Corpse.  Both record for AUM Fidelity.  Pride is renowned for his ability to excel in a wide range of genres and ensembles. He has worked with everyone from improvised music icon Anthony Braxton to punk legends Millions Of Dead Cops, toured extensively on four continents and appeared on more than 85 recordings.
A short list of his collaborators includes Mick Barr, Boredoms, Eugene Chadbourne, Nels Cline, Andrew D'Angelo, Trevor Dunn, Dynamite Club, Peter Evans, Milford Graves, Mary Halvorson, Curtis Hasselbring, Nona Hendryx, Jon Irabagon, Haino Keiji, Kirk Knuffke, George Lewis, Bill McHenry, Tony Malaby, Sam Mickens, Butch Morris, Joe Morris, William Parker, Matana Roberts, Herb Robertson, Jamie Saft, Sonny Simmons, Jason Stein, Nate Wooley, and Otomo Yoshihide.
Pride's versatility doesn't end with his eclectic résumé as a popular sideman and leader/co-leader of many active ensembles spanning the worlds of modern-jazz, avant-rock, noise and doom metal improv. He is also a busy educator and clinician, a soundtrack composer for TV shows, video games and independent films, and an experienced and exhibited visual artist.
Since making her way to New York City from West Cork, Ireland to study abstract improvisation, Catherine Sikora has become a well-known face and sound in New York creative music circles. She has worked with Elliott Sharp, Eric Mingus, Michael Evans, Matt Lavelle, Jeremy Bacon, François Grillot and Burnt Sugar The Arkestra Chamber, among many others. Her undeniably unique approach sets her apart from everyone else, even when surrounded by the most original and creative voices in New York City. Sikora is a contributing writer to the book "Silent Solos-Improvisers Speak" (Buddy's Knife Publishing, Köln, DE) and is currently working on producing a solo recording.