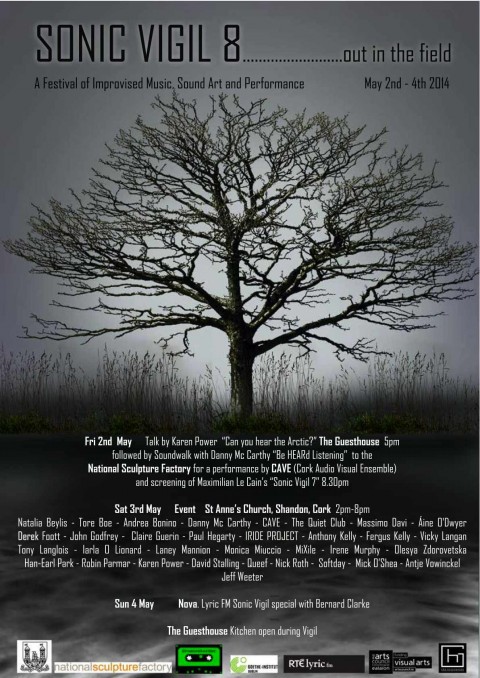 Saturday, May 3, 2014: Han-earl Park (guitar) performs as part of Sonic Vigil 8. Also performing are Natalia Beylis, Tore Boe, Andrea Bonino, Danny McCarthy, Cave, The Quiet Club, Massimo Davi, Áine O'Dwyer, Derek Foott, John Godfrey, Claire Guerin, Paul Hegarty, Iride Project, Anthony Kelly, Fergus Kelly, Vicky Langan, Tony Langlois, Iarla O Lionard, Laney Mannion, Monica Miuccio, MiXile, Irene Murphy, Olesya Zdorovetska, Robin Parmar, Karen Power, David Stalling, Queef, Nick Roth, Softday, Mick O'Shea, Antje Vowinckel and Jeffrey Weeter.
The event takes place between 2:00pm and 8:00pm, at St Anne's Church (Shandon, Cork, Ireland). Admission is free.
See the performance diary for up-to-date info.