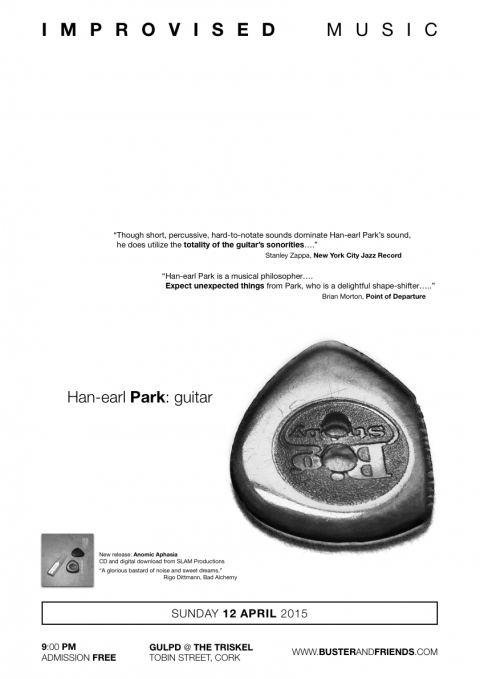 Sunday, April 12, 2015, at 9:00pm: a rare solo performance by Han-earl Park (guitar) at gulpd (Triskel Arts Centre, Tobin Street, Cork, Ireland). Admission free.
It seems a long time since I last played solo (a.k.a. duet between guitar and guitarist) because… well, it was a long time ago and a long way ago. (Let's see what it's like to play catch-up with an old partnership.)
See the performance diary for up-to-date info.
updates
04–04-15: add Facebook event.