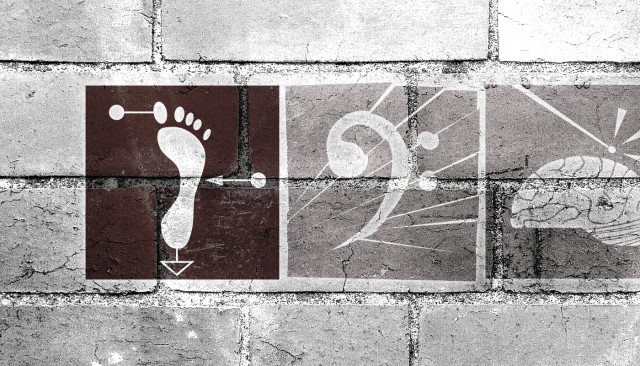 An SUV-sized violin tailgating, a No Wave guitarist desperately trying to survive in the Appalachian Mountains, someone dropping sheets of metal during a Jazz Session, an evolutionary biologist finding themselves speaking in tongues (Awash In Blue).
December 2015: a short tour by Han-earl Park, Dominic Lash, Mark Sanders and Caroline Pugh:
See the performance diary for up-to-date info. [Details (performer bios, images, etc.)…]
I am beyond pleased, and feel extremely privileged, to be taking this group of stupendously creative, and unique crafty, people on the road. It'd be only a small exaggeration to say that this ensemble, more than any other, embodies the kinds of interactive creativity—an at times discordant tension between autonomy and collectivism—that get me fired up. Excited? Yes. And you should be too 😉 Hope you can make it to a performance; I guarantee it will be something special.
'character' posters
trailer

updates
11–20-15: add Bang the Bore page.