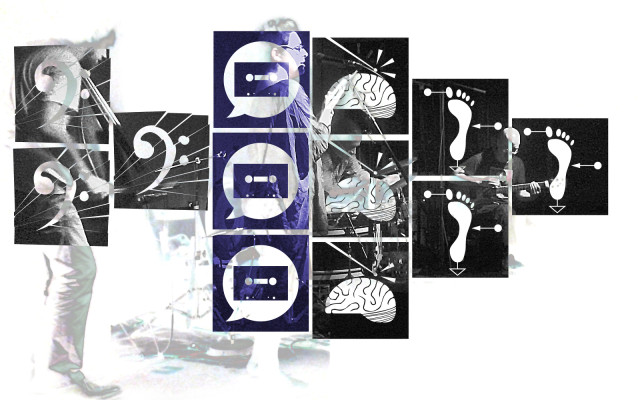 Friday, January 29, 2016, at 1:10pm: Han-earl Park (guitar), Dominic Lash (double bass), Mark Sanders (drums) and Caroline Pugh (voice and electronics) presented by FUAIM Music at UCC, perform at the Aula Maxima (University College Cork, Cork). Admission is free.
Hey! I'll be performing again with Dom, Mark and Caroline—an exemplary group of crafty, noisy, creative musicians. We just came back from a short tour of England, and I am thrilled to be able to bring this ensemble to Cork. (The tour was presented with funding from Culture Ireland, and support from SLAM Productions.)
See the performance diary for up-to-date info. [FUAIM page…]
updates
01–28-16: sadly, Mark's flight was cancelled. The performance will go ahead as a trio of Han, Dom and Caroline.