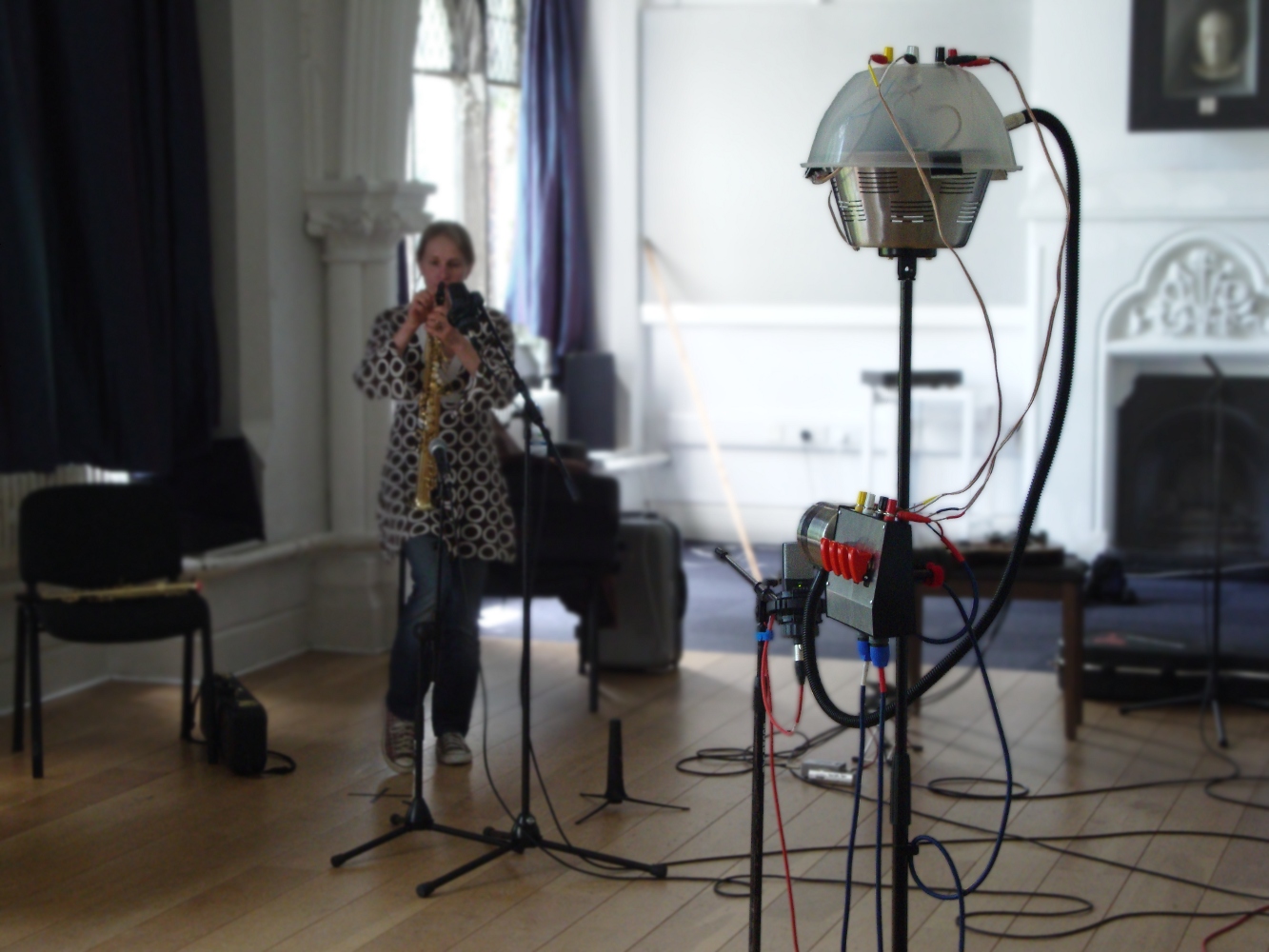 I've collated material on io 0.0.1 beta++ (including audio and visual material, source code, and written pieces), and created a selective index of documentation on the construction of, and performance of and with, this machine musician:
io 0.0.1 beta++ is an interactive, semiautonomous technological artifact that, in partnership with its human associates, performs a deliberately amplified staging of a socio-technical network—a network in which the primary protocol is improvisation. Together the cyborg ensemble explores the performance of identities, hybrids and relationships, and highlights the social agency of artifacts, and the social dimension of improvisation. Engineered by Han-earl Park, io 0.0.1 beta++ is a descendant, and significant re-construction, of his previous machine musicians, and it builds upon the work done with, and address some of the musical and practical problems of, these previous artifacts.

Standing as tall as a person, io 0.0.1 beta++ whimsically evokes a 1950s B-movie robot, constructed from ad-hoc components including plumbing, kitchenware and missile switches. It celebrates the material and corporeal; embracing the localized and embodied aspects of sociality, performance and improvisation.

By Han-earl Park, Bruce Coates and Franziska Schroeder