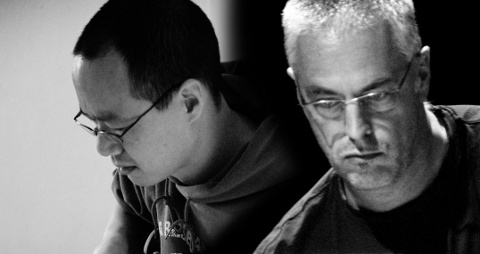 The (provisional) page for Numbers: Richard Barrett + Han-earl Park is now live. More to come including audio recordings and news about future performances. Here's an excerpt:
Richard Barrett (electronics)
Han-earl Park (guitar)

Numbers is a high-energy, quick-footed, scatter-brained two hander—a looping, convoluted, interactive dance made audible—a musical fender bender involving electroacoustic complexities and (physio)logical splutter-cuts, jump-cuts and match-cuts—an intense white-knuckle extemporization unit—the duo of composer, performer and electronic musician Richard Barrett and guitarist, improviser and constructor Han-earl Park.

Celebrated for his dense, complex, intricate music, Richard Barrett is perhaps best known for his work with Paul Obermayer as part of FURT, as part of the Evan Parker Electro-Acoustic Ensemble, and his close collaborations with the Elision Ensemble. At home in both composition and improvisation, Barrett's music increasingly problematizes the distinction between them. Described by Brian Morton as "a musical philosopher… a delightful shape-shifter", Han-earl Park is drawn to real-time cyborg configurations in which artifacts and bodies collide. He has performed with some of the finest practitioners of improvised music, and is part of Mathilde 253 with Charles Hayward and Ian Smith. First performing together as duo in at AUXXX, Berlin, October 2010, Barrett and Park engage in a continuing improvisative conversation; alternately claiming autonomy and independence, and group action and solidarity.

Their first CD, 'Numbers' (), recorded at the Institute of Sonology (The Hague), will be released by Creative Sources Recordings in November 2011 .
[More…]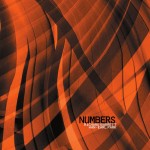 updates
08–04–11: update CD catalog number to 'CS 201 cd.'
11–15–11: update release schedule [details…].