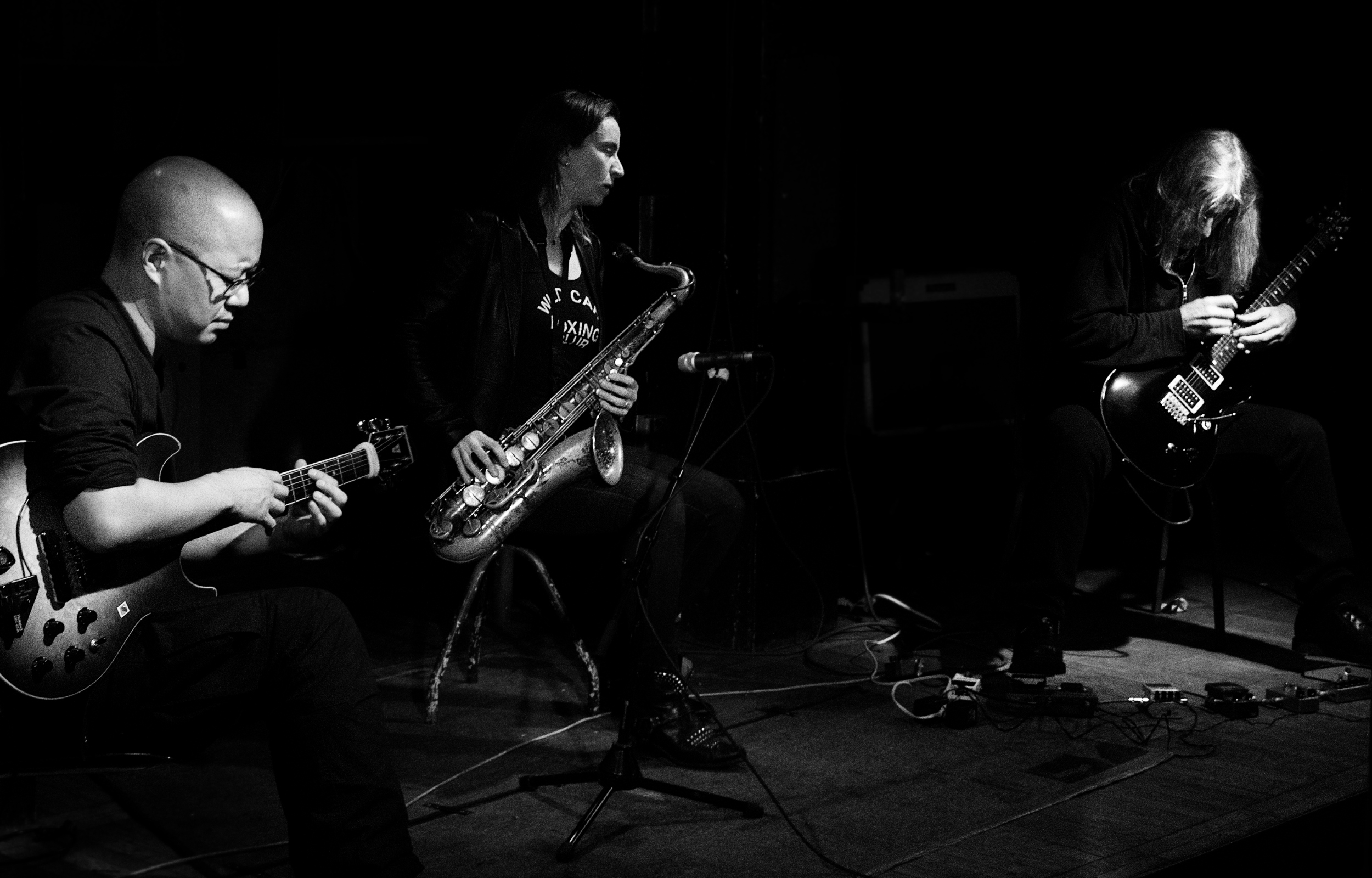 Han-earl Park é daqueles músicos guiados por uma insatisfação permanente. Cada novo projeto a que se dedica é uma nova oportunidade para testar, com um empenho quase científico, os limites da melodia, do noise e da noção ciber-futurista da música que leva para palco. Em Eris 136199, o mistério começa desde logo na designação, alastrando depois à relação desafiante que a sua guitarra estabelece com o saxofone de Catherine Sikora e com a guitarra de Nick Didkovsky (fundador e líder do grupo Dr. Nerve, nome de referência da cena vanguardista da Downtown nova-iorquina). [Read the rest…]
Sunday, August 11, 2019, at 6:30pm: Eris 136199 (Han-earl Park: guitar; Catherine Sikora: saxophones; and Nick Didkovsky: guitar) perform as part of Jazz em Agosto. The event takes place at Calouste Gulbenkian Foundation (Av. de Berna, 45A, 1067-001 Lisbon, Portugal). Tickets: €6.00; Auditorium 2 Pass: €20.00 [get tickets…].
I am super excited to finally be able to announce this performance, and the first details of this discordant trio's triumphant return! I am very proud of this group and the noise we make, and so very, very grateful to be making more noise for you. Thank you so much. See you in August!
See the performance diary for up-to-date info. [ Jazz em Agosto page…]
By Eris 136199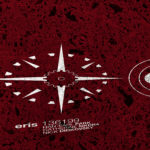 Eris 136199 (BAF001) [details…]
Personnel: Han-earl Park (guitar), Catherine Sikora (saxophone) and Nick Didkovsky (guitar).
Track listing: Therianthropy I (≥ 3:43), Therianthropy II (8:56), Therianthropy III (3:55), Therianthropy IV (6:30), Adaptive Radiation I (6:44), Adaptive Radiation II (8:48), Adaptive Radiation III (5:54), Universal Greebly (10:58), Hypnagogia I (8:03), Hypnagogia II (4:45). Total duration ≥ 68:25.
© + ℗ 2018 Han-earl Park.