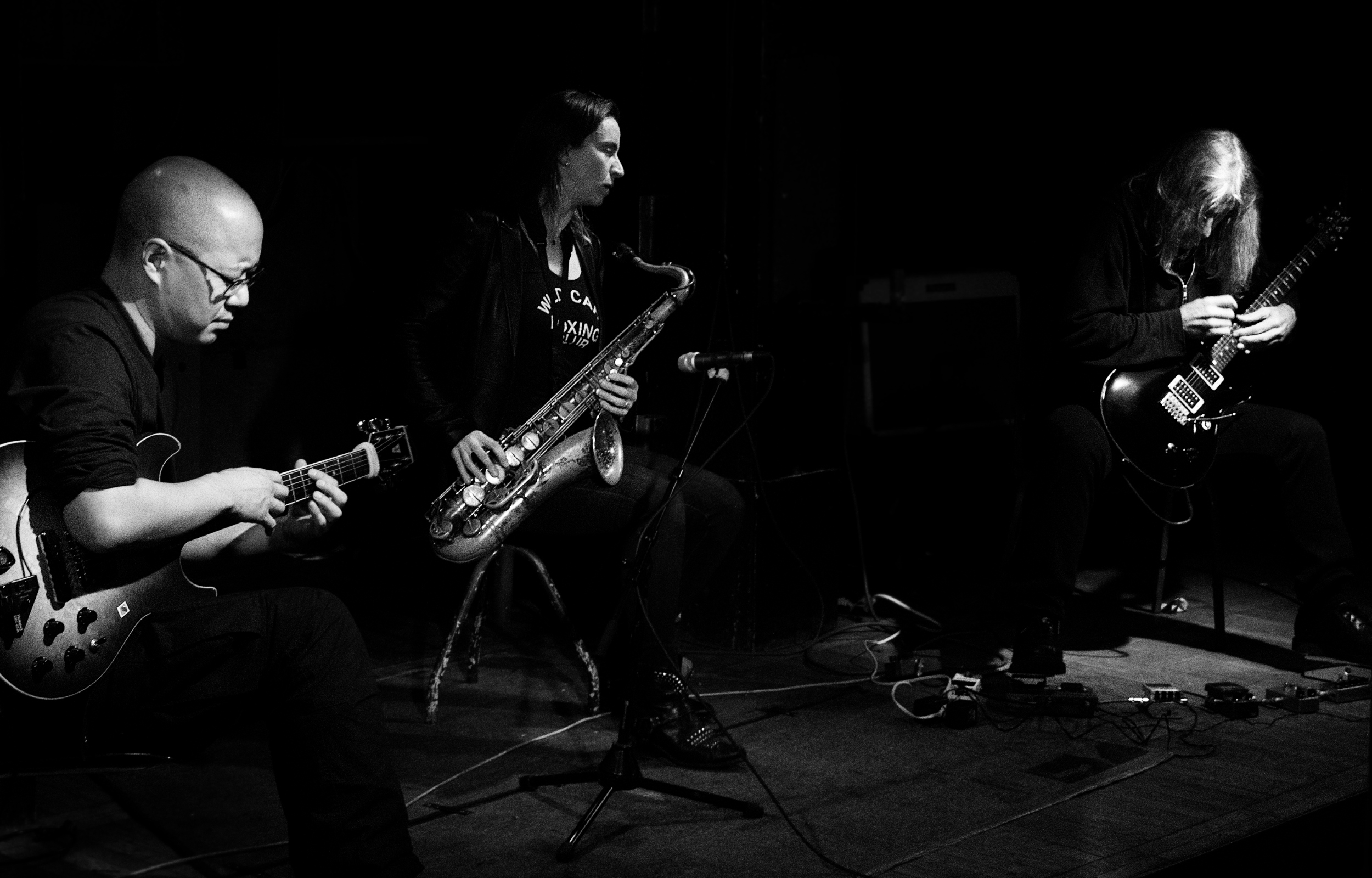 Tomorrow (Sunday, August 11, 2019), at 6:30pm: Eris 136199 (Han-earl Park: guitar; Catherine Sikora: saxophones; and Nick Didkovsky: guitar) perform as part of Jazz em Agosto. The event takes place at Calouste Gulbenkian Foundation (Av. de Berna, 45A, 1067-001 Lisbon, Portugal).
Han-earl Park é daqueles músicos guiados por uma insatisfação permanente. Cada novo projeto a que se dedica é uma nova oportunidade para testar, com um empenho quase científico, os limites da melodia, do noise e da noção ciber-futurista da música que leva para palco. Em Eris 136199, o mistério começa desde logo na designação, alastrando depois à relação desafiante que a sua guitarra estabelece com o saxofone de Catherine Sikora e com a guitarra de Nick Didkovsky (fundador e líder do grupo Dr. Nerve, nome de referência da cena vanguardista da Downtown nova-iorquina). [Read the rest…]
Come along and hear what this gentlest of riotous ensembles can do is a beautifully acoustic environment. [Get tickets…]
Eris 136199 is also performing…
August 12: Dublin, Ireland. [Details…]
By Eris 136199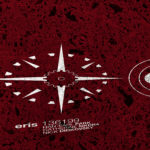 Eris 136199 (BAF001) [details…]
Personnel: Han-earl Park (guitar), Catherine Sikora (saxophone) and Nick Didkovsky (guitar).
Track listing: Therianthropy I (≥ 3:43), Therianthropy II (8:56), Therianthropy III (3:55), Therianthropy IV (6:30), Adaptive Radiation I (6:44), Adaptive Radiation II (8:48), Adaptive Radiation III (5:54), Universal Greebly (10:58), Hypnagogia I (8:03), Hypnagogia II (4:45). Total duration ≥ 68:25.
© + ℗ 2018 Han-earl Park.