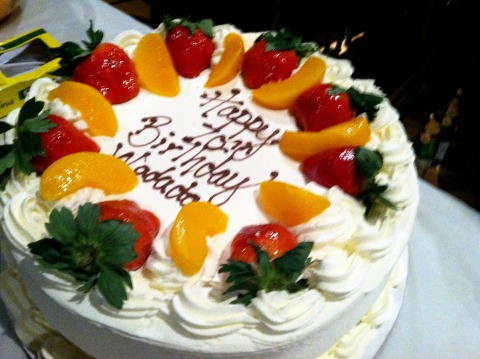 I feel honored to have been part of an orchestra of performers of that caliber. As best I can make out, the final lineup of the Silver Orchestra on the night was: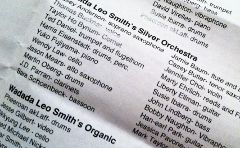 Thomas Buckner (voice), Jennifer Choi, Wendy Law (strings), Casey Anderson, Casey Butler, Jamie Baum, Marty Ehrlich, Sara Schoenbeck, J. D. Parran, Jason Mears (winds), Ted Daniel, Taylor Ho Bynum, Mark Taylor (brass), Yuko Fujiyama (piano), John Lindberg (bass), Han-earl Park (guitar), and Bobby Naughton, Susie Ibarra, Martin Obeng, Harris Eisenstadt (percussion).
Was great to catch up with some old acquaintances, and meet many new people. Some things to take away: the trio of drummers to my right (Susie, Martin and Harris) always sounded fantastic; Mark's fluttering, playful solo was a highlight; Angelica Sanchez for her sense of humor; musing with Jason about the possibilities (and practicalities) of large ensemble creative music; and Yuko and Taylor making the sections breaks clearer for the rest of us.
And of course, thanks to Wadada for taking time to guide us through his compositions; always a pleasure. Happy Birthday, Wadada!