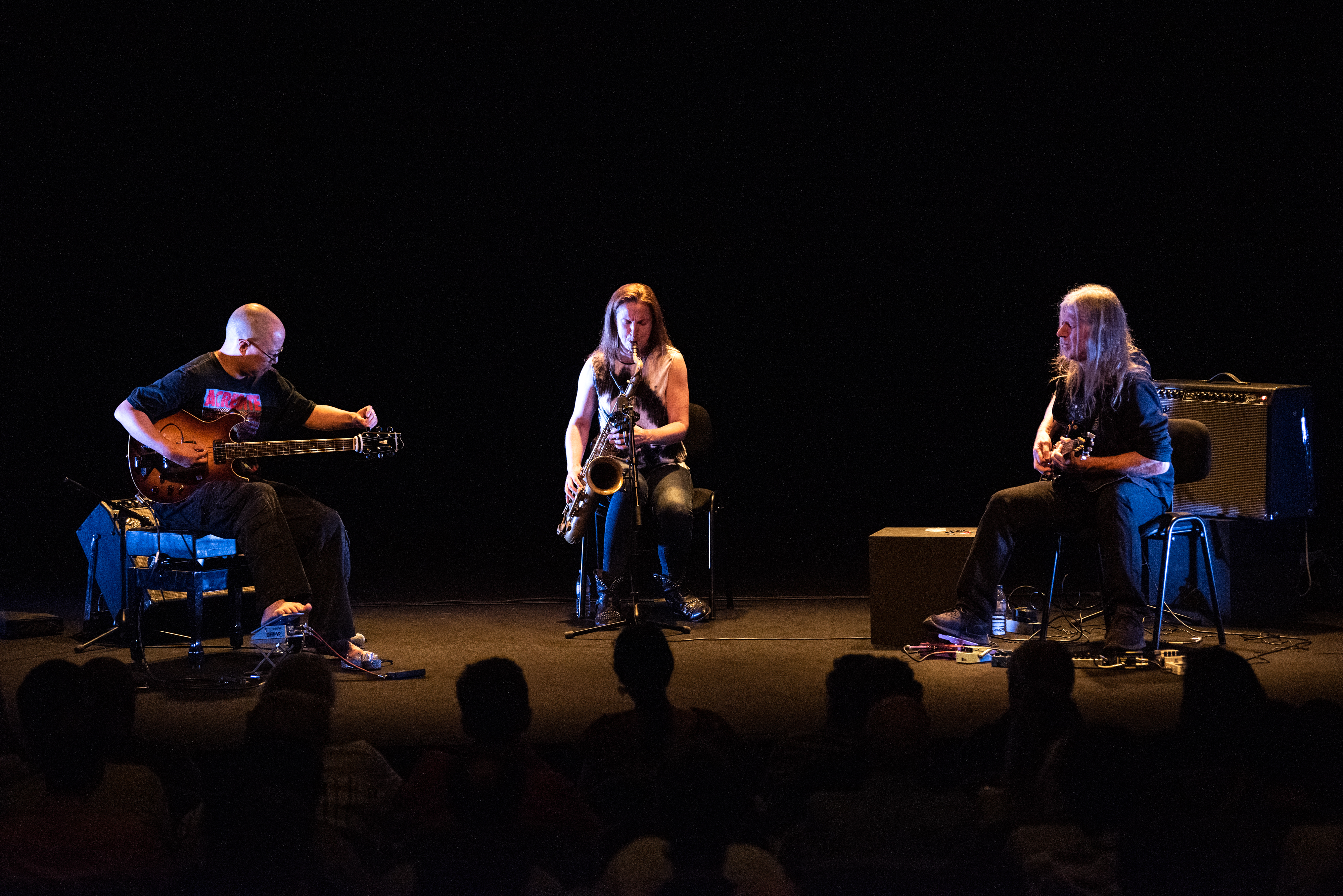 about Eris 136199
Han-earl Park (guitar)
Nick Didkovsky (guitar)
Catherine Sikora (saxophones)
In a field of experimentation and free music, Eris 136199 stands as singular.

— John Pietaro (New York City Jazz Record)
Exquisitely constructed, spontaneously messed-up, endless depth, kind of like letting an insane brain surgeon in through your ear.

— Dave Foxall (aJazzNoise)
Eris 136199 plays on the crossroads of noise, melody, rhythm, space, density, contrast, synchronicity, asymmetry, serendipity and contradiction. Eris 136199 is the corporeal, cyborg virtuosity of constructor and guitarist Han-earl Park; the noisy, unruly complexity of composer, computer artist and guitarist Nick Didkovsky; and the no-nonsense melodic logic of composer and saxophonist Catherine Sikora.
Described by Brian Morton as "a musical philosopher… a delightful shape-shifter", Han-earl Park is drawn to real-time cyborg configurations in which artifacts and bodies collide. He has performed with some of the finest practitioners of improvised music, leads Sirene 1009 with Dominic Lash, Mark Sanders and Caroline Pugh, and is part of Numbers with Richard Barrett.
A composer who enjoys blurry boundaries, Nick Didkovsky founded the avant-rock big band Doctor Nerve, and is a member of Swim This with Gerry Hemingway and Michael Lytle. He is a pioneer of small-systems computer music, and has composed music for ensembles including Bang On A Can All Stars, ETHEL, and the Meridian Arts Ensemble.
Catherine Sikora is "a free-blowing player's player with a spectacular harmonic imagination and an evolved understanding of the tonal palette of the saxophone" (Chris Elliot, Seacoast Online). She has a long-standing duo project with Eric Mingus, and has performed as part of ensembles led by Elliott Sharp, François Grillot, Ross Hammond, and Ursel Schlicht.
Together, Park, Didkovsky and Sikora forge an improvisative space where melody can be melody, noise can be noise, meter can be meter, metal becomes metal, bluegrass turns to bluegrass, jazz transforms into jazz, all there, all necessary without imploding under idiomatic pressures.
Side effects of Eris 136199 may include temporary deafness, involuntary teleportation, spontaneous combustion, and molecular implosion. In addition, lab animals have been shown to dance without skill to the sound of double guitars and saxophone. …But you'll love what it does to your mind-body! 😉
news and performances
Update: download no longer available. Thank you so much for your support, and thank you so very much for listening. If you missed the rereleases of these limited edition recordings, and…
Update: download no longer available. Thank you so much for your support, and thanks so much for listening! Continuing Eris 136199's decennial, we've just rereleased Eris 136199: Problematica. [Download now (Bandcamp)…] This digital-only…
https://youtu.be/oszrOxgyg4g Update: download no longer available. Thank you so much for your support, and thanks so much for listening! Rereleased, and available for a limited time: Eris 136199's Cryptogenic Animals originally released…
Celebrate 10 years of Eris 136199 with the trio's new EP, 𝑿: Eris 136199 Decennial! On May 27, 2012 at ABC No Rio, NYC, Catherine Sikora, Nick Didkovsky and I took…
[All news articles on the Eris 136199…]
video
discography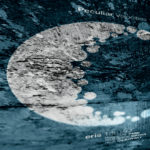 Peculiar Velocities (BAF002) [details…]
Personnel: Han-earl Park (guitar), Catherine Sikora (saxophone) and Nick Didkovsky (guitar).
Track listing: Ballad of Tensegrity I (≥ 5:12), Ballad of Tensegrity II (2:28), Peculiar Velocities I (3:46), Peculiar Velocities II (3:36), Sleeping Dragon (5:22), D-Loop I (≥ 6:16), D-Loop II (5:13), Polytely I (≥ 5:01), Polytely II: Breakdown (5:33), Anagnorisis I (2:09), Anagnorisis II (2:19). Total duration ≥ 46:54.
© + ℗ 2020 Han-earl Park.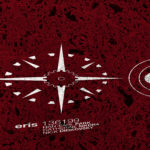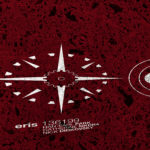 Eris 136199 (BAF001) [details…]
Personnel: Han-earl Park (guitar), Catherine Sikora (saxophone) and Nick Didkovsky (guitar).
Track listing: Therianthropy I (≥ 3:43), Therianthropy II (8:56), Therianthropy III (3:55), Therianthropy IV (6:30), Adaptive Radiation I (6:44), Adaptive Radiation II (8:48), Adaptive Radiation III (5:54), Universal Greebly (10:58), Hypnagogia I (8:03), Hypnagogia II (4:45). Total duration ≥ 68:25.
© + ℗ 2018 Han-earl Park.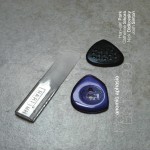 Eris merch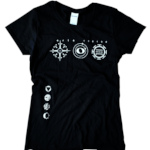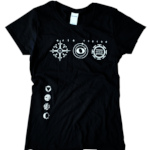 Eris 136199 T-shirt (limited edition) [details…]
100% heavy cotton, preshrunk jersey.
Screen printed with PVC-free, solvent-free ink.
Choice of ladies' and unisex/men's fit.
Available in S, M, L, XL, XXL.
100% for the perfect noise-night-out.
Celebrate your love of skonkin' improvised goodness by wearing the noisily official Eris tee.
press and quotes
"Challenging and phenomenal works with the musicians playing off of each others ideas…. A beautiful noise."
"The structure that emerges; it moves into this almost logical but magical whole."
— Corey Mwamba (Freeness, BBC Radio 3)
"Putting this unlikely lineup together was almost as brilliant as the recording they have produced…. 'Free' is a barely sufficient to describe this approach, as the trios explore various angular constructs and effects. The vocabulary of sounds here is as broad as it is unconventional."
— Mike Borella (Avant Music News)
"Impressive in scale, overwhelming in execution, it's a cyclic frenzy of fragmented sounds without an ounce of entropy, yet somehow with a sense of clear movement and progression."
— Dave Foxall (aJazzNoise)
「彼らは一緒になって、描き上げたばかりの集合肖像画に点を穿ち、所々に飛沫を散らし、時には引き裂く。そして切り取り、並べ替え、分割する。」
— Cisco Bradley (JazzTokyo)
"A radical kind of music."
— Dolf Mulder (Vital Weekly)
"Atmospheric as to become almost frightening."
— Ken Waxman (The New York City Jazz Record)
"Ein glorioser Bastard aus Noise und süßer Träumerei."
— Rigobert Dittmann (Bad Alchemy)
about the performers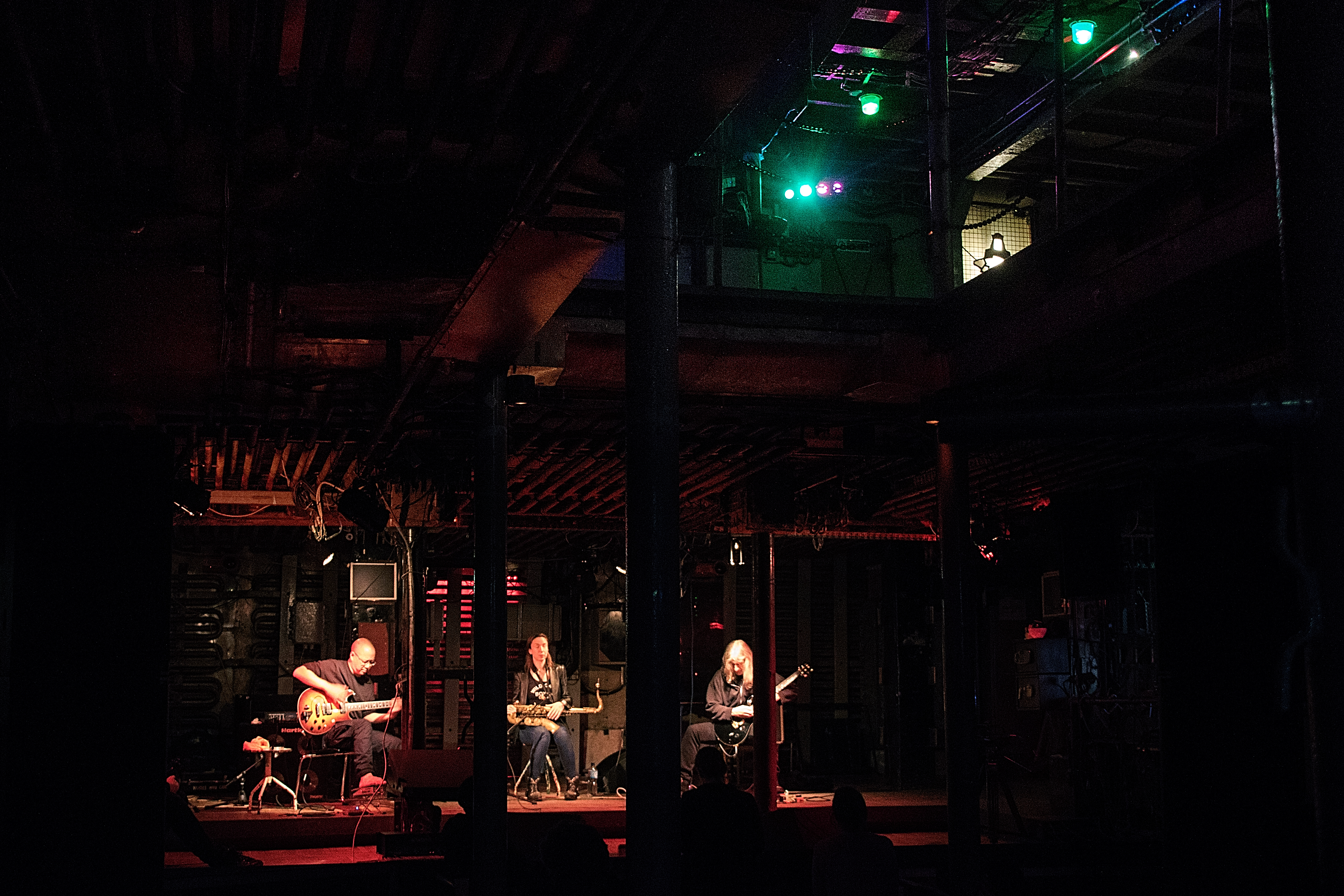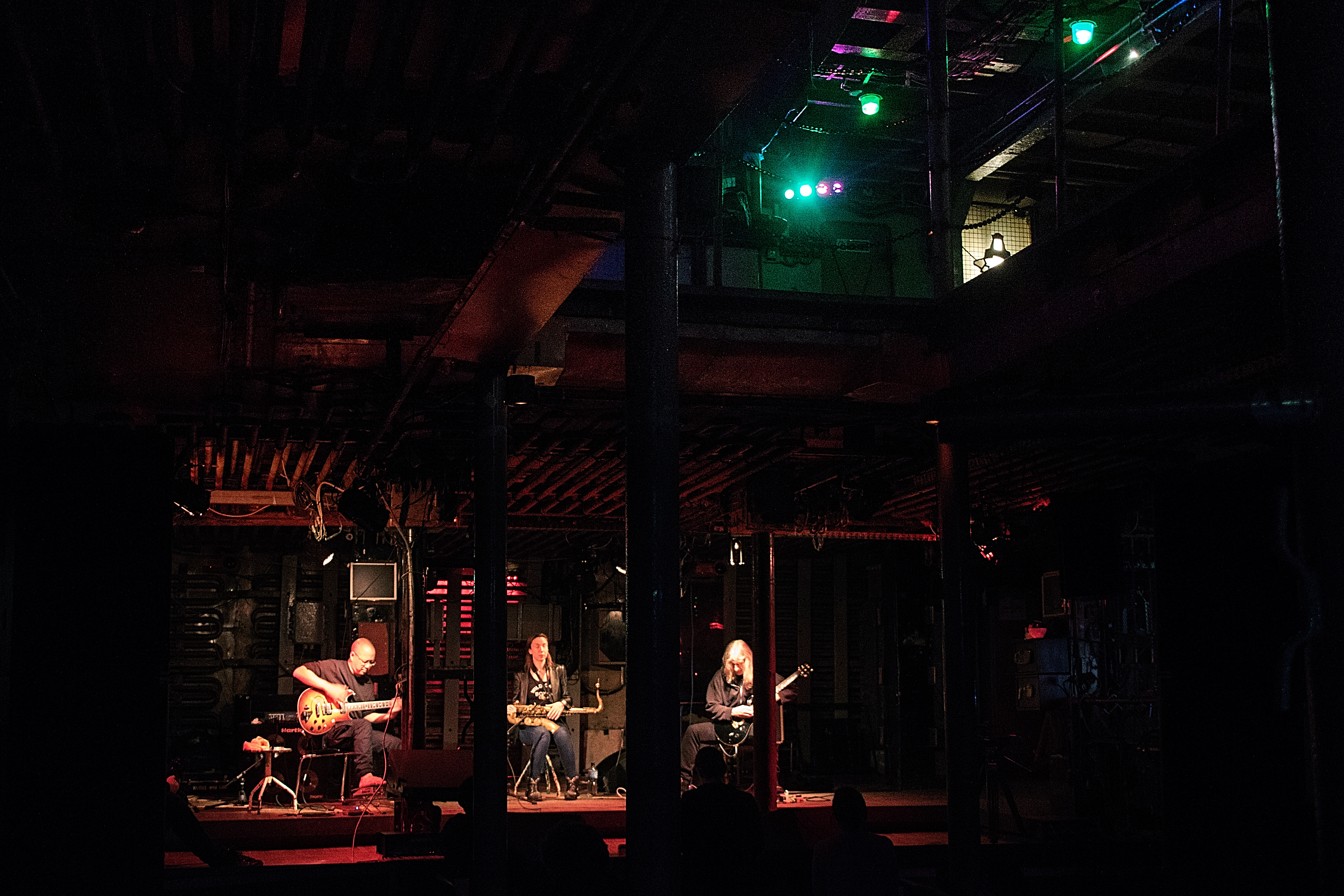 Improviser, guitarist and constructor Han-earl Park has been crossing borders and performing fuzzily idiomatic, on occasion experimental, always traditional, open improvised musics for twenty years. He has performed in clubs, theaters, art galleries, concert halls, and (ad-hoc) alternative spaces across Europe, Korea and the USA.
Park is the mastermind behind ensembles including Eris 136199 with Catherine Sikora and Nick Didkovsky; and Sirene 1009 with Dominic Lash, Mark Sanders and Caroline Pugh; and has a duo with Richard Barrett. He is the constructor of the machine improviser io 0.0.1 beta++, and instigator of Metis 9, a playbook of improvisative tactics. He has performed with Wadada Leo Smith, Paul Dunmall, Evan Parker, Lol Coxhill, Pauline Oliveros, Josh Sinton, Louise Dam Eckardt Jensen, Gino Robair, Tim Perkis, Andrew Drury, Pat Thomas and Franziska Schroeder.
His ensembles have appeared at festivals including Jazz em Agosto (Lisbon), Freedom of the City (London), Brilliant Corners (Belfast), ISIM (New York), dialogues festival (Edinburgh) and Sonic Acts (Amsterdam). His recordings have been released by labels including SLAM Productions and DUNS Limited Edition. Park taught improvisation at University College Cork, and founded and curated Stet Lab, a space for improvised music in Cork.
"Guitarist Han-earl Park is a musical philosopher…. Expect unexpected things from Park, who is a delightful shape-shifter…."
— Brian Morton (Point of Departure)
"Though short, percussive, hard-to-notate sounds dominate Han-earl Park's sound, he does utilize the totality of the guitar's sonorities—just not in the proportions demanded by the nostalgic (retrospective, reactionary, etc.) owners of major media…."
— Stanley Zappa (The New York City Jazz Record)
Nick Didkovsky is a guitarist, composer, and computer music programmer. His non-didactic approach to combining human and machine creativity is a unique musical fingerprint. Didkovsky has composed new music for Kathleen Supove, Ethel, Bang on a Can All-Stars, Meridian Arts Ensemble, New Century Players, ARTE Quartett, his own bands Doctor Nerve, Vomit Fist, Häßliche Luftmasken, and others. His compositions and guitar performances appear on more than 50 records.
For over 30 years, Doctor Nerve has fueled Didkovsky's intricate compositions with the energy of rock, often challenging the boundaries between heavy metal, contemporary music, and improvisation. Doctor Nerve has released nine albums of more than 50 of his compositions. The band has performed at numerous festivals including FIMAV, the Moers Festival, Musique Action, Creative Time, MIMI Festival, and 'Whitney Live' at the Whitney Museum of American Art.
As a guitarist and composer, Didkovsky was a member of the Fred Frith Guitar Quartet, contributing twelve compositions to its repertoire. Didkovsky's electric guitar compositions continue to be performed by newer ensembles such as Dither Quartet, E-Werk, and Fracture Guitar Quartet, and by soloists such as Kevin Gallagher, Marco Cappelli, and Wiek Hijmans. As a soloist, he has performed at numerous events such as Bang On A Can festival, Guitarévolutions in Montreal, New Ballet festival at the Miller Theatre, and John Zorn's East Asian Bar Bands. His 2015 Residency at The Stone in NYC resulted in numerous premiere performances of new works.
Collaborating with computer music pioneer Phil Burk, Didkovsky began developing Java Music Specification Language in 1997.
"Musicians (and listeners) who approach Didkovsky's work find that part of the challenge derives from his mastery of unpredictability."
— Linda Leseman (The Village Voice)
Tenor and soprano saxophonist, improviser and composer Catherine Sikora was born in West Cork, Ireland. Self taught initially, she moved to New York City to study and play with great improvisers. Sikora works in a broad range of settings, from highly complex composed music, to folk songs, to free improvisation.
Regular collaborations include those with Eric Mingus, Brian Chase, Han-earl Park, Enrique Haneine, Christopher Culpo, Ursel Schlicht and Ross Hammond, as well as actively pursuing solo performance. Sikora has toured in the United States, Canada, Europe, Mexico and Australia. She was a featured soloist in Eric Mingus' radical reimagining of Tommy by the Who presented at Australia's Adelaide Festival in 2015, and on the critically acclaimed Mode records release The Dreamkeeper (2017), a recording of the poems of Langston Hughes featuring Eric Mingus and David Amram, and was artist-in-residence at the Centre Culturel Irlandais in Paris. Sikora traveled to Kassel, Germany during Documenta 14 in July 2017 to present concerts and masterclasses, and collaborated with refugee musicians to present a joint concert with an intercultural program with pianist Ursel Schlicht.
Catherine's first solo album Jersey, a set of improvisations for tenor saxophone, was released on Relative Pitch Records in July 2016, and a second solo work Warrior on soprano sax, was released in August 2019. In 2018, Sikora was featured on five new releases; duo recording 'untitled: after' with Brooklyn based drummer Brian Chase (Yeah Yeah Yeahs, Drums and Drones), Chrysalis, a duo with Eric Mingus, The Spectral Life of Things with Paris based pianist Christopher Culpo, 'Eris 136199' trio with Han-earl Park and Nick Didkovsky, and The Mind's Mural with Enrique Haneine and his quartet.
"Sikora is a virtuosic firebrand whose star is on the rise"
— The Brooklyn Rail
"Catherine Sikora est une révélation, son jeu oblique, sensible et lumineux offrant un contrepoint idéal aux élucubrations crépusculaires de ses partenaires. Le ténor adopte une approche décidément tonale et mélodique, et néanmoins exploratoire. D'un bout à l'autre un set sans concession aucune, dont on ressort essoré, mais ravi que de telles expériences soient tentées. Art music"
— Jazz Magazine, France