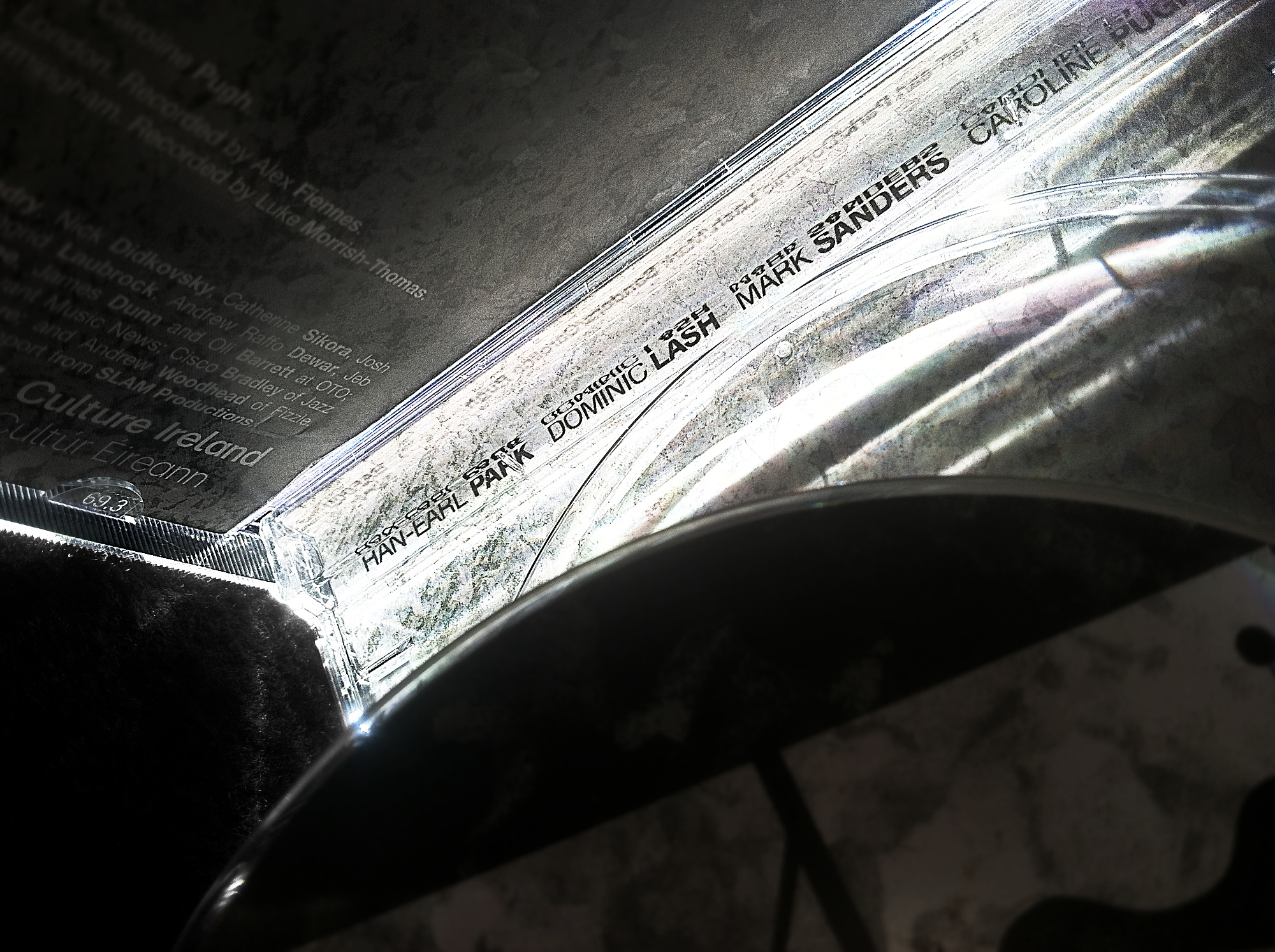 Music where the "gorgeous plucked theme", the "maniacal wails", "booming, thunderous landscape of percussion", and "sweetly sung passages of melodic intrigue" coexists? John Morrison, reviewing 'Sirene 1009' (BAF000) for Jazz Right Now, describes "a colorful, sometimes violent and revelatory listening experience that infuses modern aesthetics with the spirit of the ancient." This, for example, is his take on Cliodynamics I:
Lash brilliantly alternates between bowed and plucked phrases as Sanders beats down a booming, thunderous landscape of percussion. Park provides a subtle bit of coloring strokes while Pugh leads the way, her maniacal wails and babbles briefly giving way to sweetly sung passages of melodic intrigue. Clocking in at ten minutes and forty four seconds, 'Cliodynamics I' drags listeners deep into the belly of the beast, a dark and ominous ocean of sound that only gets more intense with each passing minute. [Read the rest…]

— John Morrison (Jazz Right Now)
I love that Morrison hears a music that is "ancient and primordial with ideas as open as the night sky, it is not hard to imagine that some of humanity's first music would have sounded something like this."
Elsewhere, in Bad Alchemy [BA 93]: "Riffing madness"? A "meta-unsettling effect"? Why is the "Elk of Entropy… smooched with acceleration-bebop"? And who "eats broomsticks and pukes horses"? In his review, despite the limitations of language ("what is permitted by decency" and "can only be hint euphemistically"), Rigobert Dittmann (a.k.a. rbd) attempts to use words like the band use sound:
Die Gitarre als Heringsdosenöffner, der knarzige oder plonkende Bass, das perkussive Dingdong oder schrottige Geruckele, das alles ist nur Ummäntelung für das… poo. Die Schottin steigert sich nämlich von der Anstrengung, nur ein-, nicht auszuatmen zum Hyperventilieren, sie probiert, sich die eigene Zunge in den Hals zu stopfen, sie radebrecht kryptovolapük, jodelt Sirenenalarm, quirlt das LLLL, kirrt auf Iiiii, imitiert eine Singende Säge, spickt Maggie Nicols mit Shelley Hirsch, schlürft rohes Rattenschaschlik und zischelt Verboteneres als das kleine Hexeneinmaleins etc. Ich kann das nur umschreiben, damit meine älteren Leser nicht in Gefahr kommen, ihre dritten Zähne zu verschlucken. Sanders paukengrollt und cymbalzischt zwar zu sonorem Pizzikato und surrender Laubsägerei noch einigermaßen im Rahmen des Guten und Schönen, aber auch die Gitarre kratzt und wabert so verstörend gegen den Strich wie es nur geht.

— Rigobert Dittmann (Bad Alchemy)
[About this recording…] [Bandcamp page (order CD/download)…] [All reviews…]
CD: €11 minimum ('name your price') plus shipping.*†
Download: €8 minimum ('name your price').†
* Limited edition glass-mastered CD. CD includes additional material (artwork, etc.) not included in the download version of the album.
† Both digital and physical purchases give you streaming via the free Bandcamp app, and option to download the recording in multiple formats including lossless.