The Stet Lab kick-off of 2011, featuring Murray Campbell , will take place on , January 4, upstairs @ The Roundy, Castle Street, Cork, Ireland [map…]. Up-to-date details…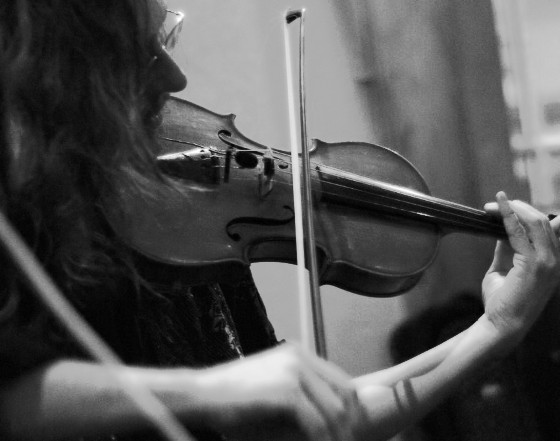 Stet Lab featuring Murray Campbell

with Han-earl Park, plus Andrea Bonino and Kevin Terry
Tuesday, 4 January 2011
9:00 pm (doors: 8:45 pm)
Upstairs @ The Roundy [map…]
Castle Street
Cork, Ireland
€10 (€5)
Cork's monthly improvised music event, Stet Lab, starts a New Year of on-stage mutations and hybrids on , 4 January 2011, upstairs at The Roundy, Castle Street, Cork, Ireland. A unique opportunity to witness the interaction between novice and veteran, and local and visiting, improvising musicians, the January event will feature California-based multi-instrumentalist Murray Campbell .
Last heard at the Stet Lab two years ago (12 January 2009), Murray Campbell has proved to be of the most popular and generous visiting artists at the Lab. His contributions to the Lab were included as part of the Danny McCarthy curated CD Rediscovering Locality: A Sonology of Cork Sound Art+ (farpoint recordings), and his playing has been described by then Stet Lab regular Eoin Callery as "101 other things to be done with a violin" with "movement from long-sustained tone, multiple examples of melodic phrasing, and rapid combinations of whistle-tones, harmonics, bow scrapings, plucking and rhythmic taps—especially during the second trio—left nobody in doubt of his abilities and obvious comfort in many violin/fiddle styles."
As a fiddler (of Scottish, Balkan and Bluegrass idioms), and a violinist and double reed player in classical, music theater and performance art settings, Murray Campbell has recorded with musicians from California, Scotland, The Netherlands and elsewhere, and performed on four continents. In addition, Campbell was long time musical and technical director of Jan Langedijk's theatre company De Daders (Amsterdam), co-creator (with Alex Fiennes) of the octaphonic spatialization system for Dialogues (Edinburgh), and co-founder of the Church of Sonology. He regularly performs with musicians from the San Francisco Bay Area and broader Californian improvised and experimental music scenes, including as part of the ensemble Bristle with saxophonists Randy McKean and Corey Wright, and bassist Lisa Mezzacappa.
Murray Campbell will be joined by Cork-based improvisers including guitarist Han-earl Park, and the event will open with Stet Lab's house band, The Real-Time Company (for the Ad-Hoc Association) of…, consisting of guitarists Andrea Bonino and Kevin Terry.
The event will begin at 9:00 pm (doors open at 8:45 pm) and entry is €10 (€5).
Stet Lab will return on , 7 February 2011 featuring Belfast-based drummer Steve Davis.
updates:
01-02-11 change of guest artist from Murray Campbell to John Godfrey.