Update: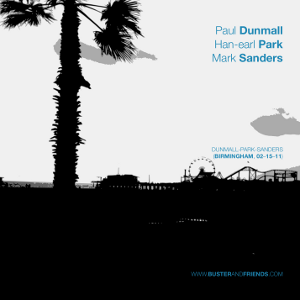 Next download release will be the recording of the February 15, 2011 performance by Paul Dunmall (saxophones and bagpipes), Han-earl Park (guitar) and Mark Sanders (drums). Beautifully recorded by Chris Trent, the performance was presented by Mike Hurley/Fizzle and Improvisation Birmingham.
This'll be the final release in the current series, after which I plan to take a little break. A rerelease of a recording originally put out in December 2011, this new version will be available in a variety of formats (including lossless), and as a 'name your price' album.
More info to follow…
Also available for download…


Park+Murray (Cork, 07-29-10) [details…]
Performers: Han-earl Park (guitar) plus Marian Murray (violin).
(cc) 2012 Han-earl Park/Marian Murray.



updates
01–12–13: new edition released! [Listen, download and more…]