Eris 136199 is back! help release our third album! [Kickstarter page…]
Last year, during our second European tour, Eris 136199 went into Hackney Road Studios in London to record our next album, and our first studio album. As engineer Sean Woodlock hit the record button, we knew straight away that something very special was taking place that day: leaping from insectoid ASMR glitches to powerful ballads of weight and light; from the gentlest, languorous shimmers to startling No Wave noise, from raspy double-guitar hockets to gutted, dismantled chorales. And, to both our surprise and delight that thrill of musical discovery has translated beautifully during the mixing process.
The music, recording and the mix are complete, and this is where you, our awesome fans, come in. Eris 136199 now needs to take the final steps to releasing the album: mastering the album, creating the artwork and design, and pressing the CDs. And we are offering special rewards (including exclusive never-before-heard recordings, limited edition merch, and one-of-a-kind items), so please check out the various rewards and see where you might fit in to help us!
To our wonderful fans who blew us away with your support during our successful 2017 Kickstarter, we are so pleased to be sharing this latest project with you. And to both our long-time fans and those new to Eris, we promise that the music on this latest album will be very different from anything else; something beautifully strange and unexpected even for the wonderfully unpredictable Eris 136199.
Please have a look through the available rewards, and, when you're ready, help bring noise to life!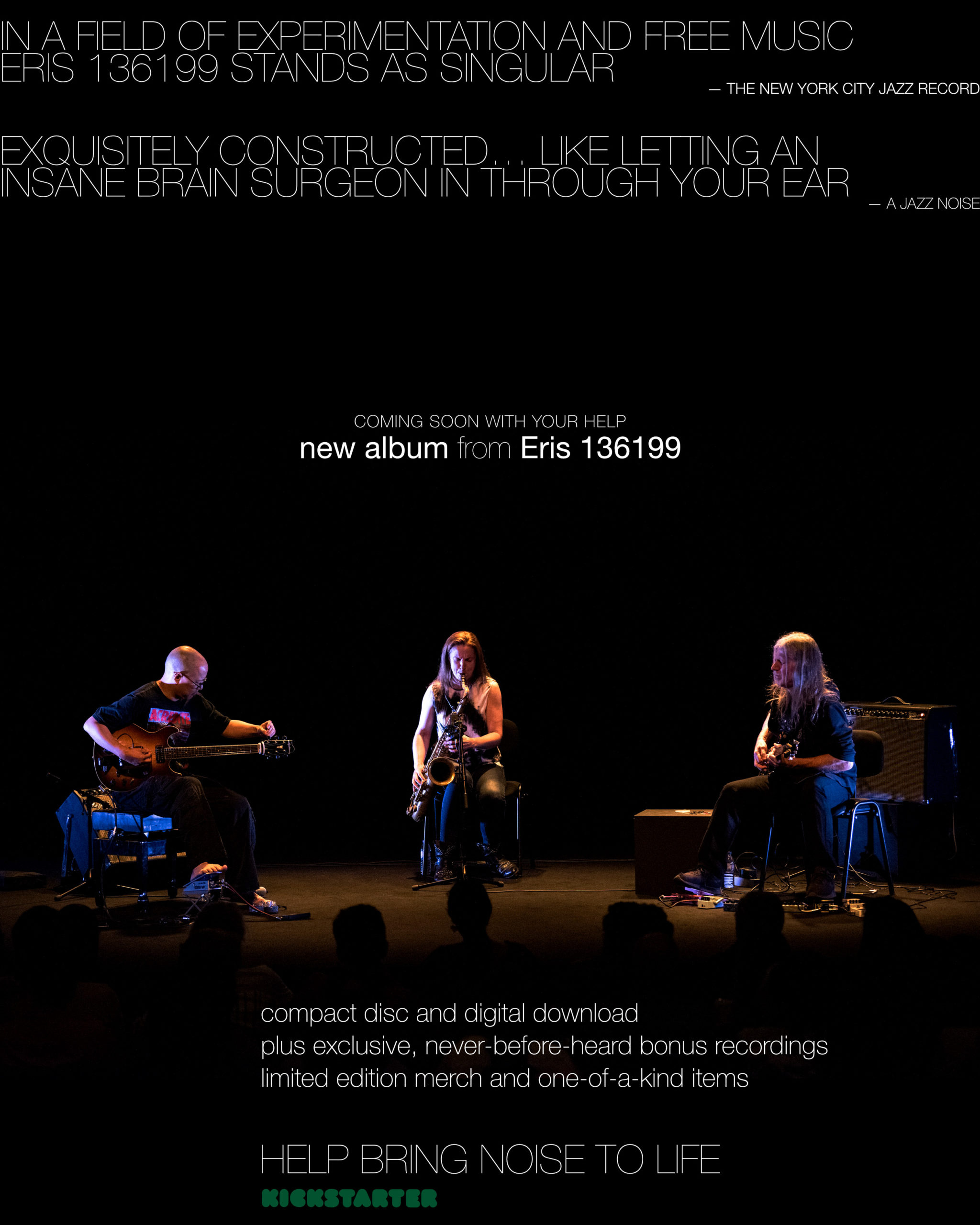 Formed in New York in 2012, Eris 136199 is the quick-reacting cyborg virtuosity of Han-earl Park, the mighty melodic imagination and big tenor sound of Catherine Sikora, and the diamond-cut precision and grind-meets-experimentalism of Nick Didkovsky.