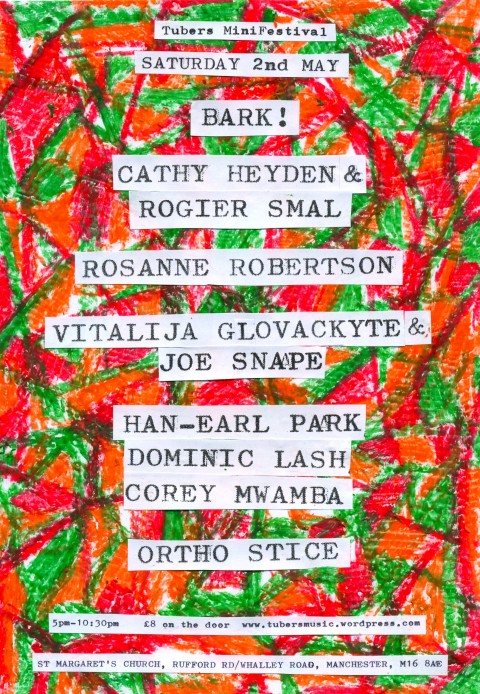 This Saturday (May 2, 2015), at 5:00pm: Han-earl Park (guitar), Dominic Lash (double bass) and Corey Mwamba (vibraphone) perform as part of Tubers MiniFestival at St. Margaret's Church (Rufford Road, Whalley Range, Manchester M16 8AE). Admission is £8 at the door.
PLM? Pashamba? I'm looking forward to the greatly. Always fun to play with The Ultimate Dominic Lash, and it's been far too long since I last crossed-paths with The Amazing Corey Mwamba.
Han-earl Park and Dominic Lash will also be performing in Cambridge (May 3) and London (May 4). See the performance diary for up-to-date info.