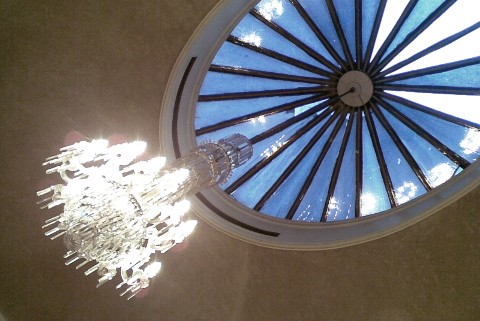 Thanks to all those hosting and organizing the performances: Mike Hurley and the rest of the Fizzle gang, Sibyl Madrigal of Boat-ting, Matthew Collings (who also sourced the tools for a mid-tour kluge repair of my amplifier), and the Lewisham Arthouse. Kudos to Reka Sanders, Joe Hope and Han-ter Park for putting a roof over this itinerant musician.
Big thanks to Paul Dunmall and Mark Sanders for the high-energy, musical workout, to Owen Green for introducing me to the musical (and comical) applications of a cardboard box, to Pat Thomas for his skill and wit, to Lol Coxhill for being the inimitable Lol Coxhill, and to the rest of Mathilde 253—to Charles Hayward and Ian Smith—for pushing and pulling into ever more fascinating musical spaces.
Last but not least, thanks to all who came to listen/watch.