Stet Lab featuring Belfast-based drummer and composer Stephen Davis will take place on Monday, February 7, 2011, upstairs @ The Roundy, Castle Street, Cork, Ireland [map…]. Up-to-date details…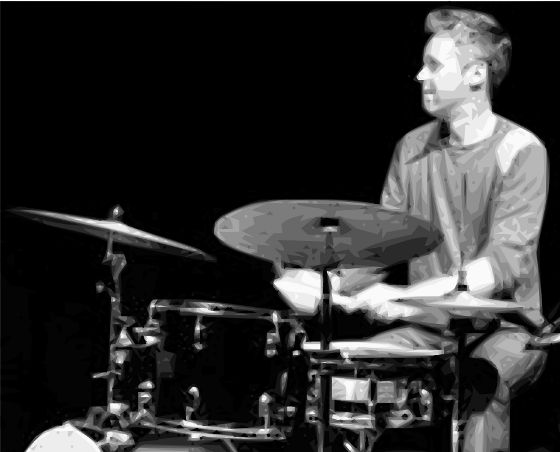 Stet Lab featuring Stephen Davis

with Han-earl Park plus Helena Reilly, Kevin Terry and Dan Walsh
Monday, 7 February 2011
9:00 pm (doors: 8:45 pm)
Upstairs @ The Roundy [map…]
Castle Street
Cork, Ireland
€10 (€5)
Cork's monthly improvised music event, Stet Lab, is thrilled to be presenting the Cork debut of Belfast-based drummer, improviser and composer Stephen Davis on Monday, 7 February 2011, upstairs at The Roundy, Castle Street, Cork, Ireland.
Hailed by Jazzwise magazine as "a very empathetic performer with a strong percussive voice", Stephen Davis is a composer, performer, and a rising star of the younger generation of alt. jazzers. Davis is best know as a member of Bourne/Davis/Kane (with Matthew Bourne, Dave Kane) whose records The Money Notes (FogHorn Records) was given four out of five stars, and described as "an intelligent set, in which familiar trio materials are cherished, polished and pared down" by John Fordham in The Guardian. His other records include Moment To Moment (Slam Productions) with Paul Dunmall, and Faint (Creative Sources Recordings) with Franziska Schroeder and Pedro Rebelo.
Davis has performed with some of the best known names in jazz and improvised music including Evan Parker, Joe Morris, Django Bates, Brian Irvine, Reggie Washington, Tom Arthurs, Julian Seigal, Mike Walker, Norma Winston, Rufus Reid and Mark Ribot. He has toured extensively in Europe, America, Russia and elsewhere, and has written music film, dance and theatre. In 2010 Davis helped to instigate the Evan Parker-led 20-piece improvising ensemble as part of the Sonorities Festival (Belfast), and in 2009 Davis was commission to write an original work for the Belfast Festival.
Davis will be joined by Cork-based improvisers including guitarist, and founder of Stet Lab and Mathilde 253, Han-earl Park. The event will open with a performance by a trio of up-and-coming Cork-based improvisers, The Real-Time Company (for the Ad-Hoc Association) Of, consisting of vocalist Helena Reilly, guitarist Kevin Terry and drummer Dan Walsh.
The event will begin at 9:00 pm (doors open at 8:45 pm) and entry is €10 (€5).
Stet Lab will return in March 2011 for more real-time, on-stage musical meetings!