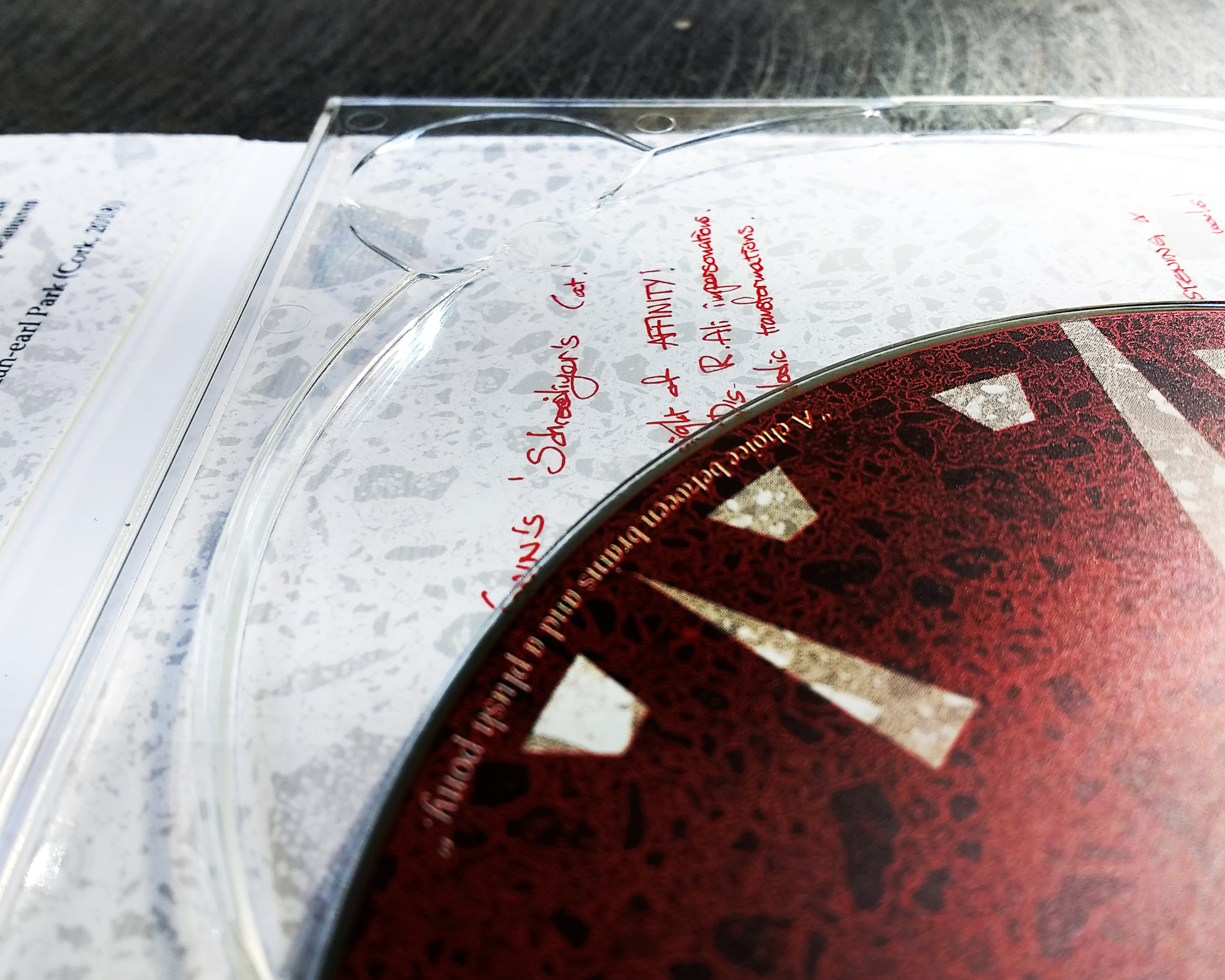 Coming soon (pre-orders in September): new album by Eris 136199 (Han-earl Park, Catherine Sikora and Nick Didkovsky)!
Recorded during the 2017 European tour, the album is the trio's followup to their debut recording Anomic Aphasia (SLAMCD 559, 2015) which was described as "a beautiful noise" (KFJC 89.7 FM) and "atmospheric as to become almost frightening" (The New York City Jazz Record). Recorded with clarity and punch by Troels Bech and Charlie McGovern, and beautifully mastered by the amazing Richard Scott, the album presents two near-complete sets; from earlier in the tour (Copenhagen), and from the final date of the tour (Newcastle).
Do you want to hear/see Eris 136199's outtakes/sidetakes/teasers/previews unavailable elsewhere? Be first in-line for the new album? Sign-up to my newsletter.