Tag Archives:
Troels Bech Jessen
Posted in audio recordings, media
Also tagged audio recordings, Bridge Hotel, Bryggekælderen, Catherine Sikora, CD, Charlie McGovern, Cheltenham, Chris Trent, Copenhagen, Derby, Eris 136199, Francis Close Hall, Han-earl Park, Jazz Club Loco, Jazz North East, Jvtlandt, Kickstarter, Newcastle, Nick Didkovsky, OUT FRONT!, performance, recordings, Richard Scott, University of Gloucestershire, Xposed Club
Leave a comment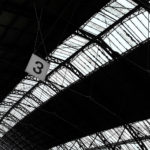 This has been my favorite tour! Excellent company, exemplary hosts, faultless, above-and-beyond support from all. Everyone here worked so hard for no material gain to make the musicians' journey as effortless as possible. My hosts have reminded me why we all do this; that creative music brings gradations and spectra to the sometimes hard-edged world, that it refuses and resists and rewrites the 1-bit world into something altogether more colorful and toneful and rhythmic and noisy. I am forever grateful; it was a true pleasure to work with y'all.
Posted in gigs
Also tagged a Jazz Noise, Alloy, Anthea Millier, Anton Hunter, Avant Music News, Bridge Hotel, Bryggekælderen, Cath Roberts, Catherine Sikora, Charlie McGovern, Cheltenham, Chris Trent, Cisco Bradley, Copenhagen, Corey Mwamba, Derby, Don Mount, Eris 136199, Eugene Chadbourne, Francis Close Hall, Georg Hajdu, Hamburg, Han-earl Park, Heine Thorhauge Mathiasen, Heinrich Metzger, Herve Perez, Inclusion Principle, Jakob Drong Jensen, Jamie Dawson, Jazz Club Loco, Jazz North East, Jazz Right Now, John Pope, Jonas Vognsen, Josh Sinton, Jvtlandt, Ken Drew, Kevin Reilly, Kickstarter, Mark Unsworth, Martin Archer, Michael Maierhof, MS Stubnitz, Newcastle, Nick Didkovsky, OUT FRONT!, Paul Bream, performance, Peter Fairclough, Rica Zinn, Scott Friedlander, Sonja LaBianca, Steffen Schindler, Stuart Wilding, University of Gloucestershire, Verband für aktuelle Musik Hamburg, Walt Shaw, Wesley Stephenson, Xposed Club
Leave a comment