"Eris 136199 is reuniting for a European tour complete with a second album. All we need is YOU."
The two week Kickstarter campaign starts today!
"Eris 136199 may be the closest to how I think music should sound like, or how I would like to imagine a music. Musicality and interactivity are tightly knotted together as we improvise, create, and explore. Making improvised music is a uniquely rewarding artistic struggle that brings exceptional joy to musicians and audience alike, who join in making and watching unpredictable events unfold! Today we are asking for you to support this struggle from a more pragmatic (i.e. financial) angle, as we embark on our European tour and the recording of our second album. Improvised music is a decidedly non-commercial endeavor that enriches those who step into it. Please consider helping us this effort to bring vital music to a wider range of audiences!"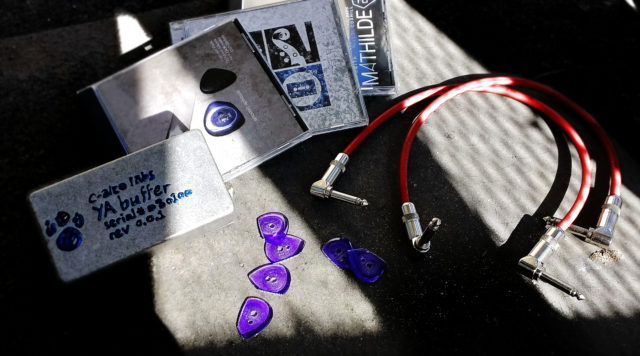 "We are a small, mobile trio that doesn't travel with a ton of gear. As efficient as this is, we will incur hard expenses that will exceed performance income: plane tickets, train travel, local travel, and lodging all add up pretty quick. The venues and promoters are being as righteous as they can be with their artist fees, but the hard truth is that without your help, we'll be in the red. We're offering real cool rewards (including a new album), so please check out the various rewards and see where you might fit in to help us!
"Interaction with, and within, Eris is an always awesome experience; unique in bringing so many strands of the musically possible together. I'm very excited to be playing again with two of my favorite musicians, avant-rock legend Nick Didkovsky and the powerfully creative improviser Catherine Sikora, and finally bringing this trio to European audiences."
Read the rest, and select your reward: [Kickstarter page…]