Rereleased, and available for a limited time: Eris 136199's Cryptogenic Animals originally released in 2018!
Folk (including many new listeners who'd missed out on the crowdfunders) have, over the last few years, been asking about the availability of Eris 136199's limited-edition recordings. For the trio's decennial we'll be rolling a few of these out again. The digital-only albums Problematica (recorded at Out Front, Derby), and Parabiosis (The Vortex Jazz Club, London) will be rereleased in the following months, but available from today is Cryptogenic Animals recorded at Xposed Club, Cheltenham, November 2017.
Download: €5.00 minimum ('name your price').
Album available to stream via the free Bandcamp app, and to download in multiple formats including lossless.
Description
Repurposing melodic atoms? Dueling amplifiers? By turns riding and submerging into reverberant spaces? Here's how I described the recording on its release in 2018:
While the Copenhagen and Newcastle performances are documented in an upcoming album by the trio Eris 136199, Cryptogenic Animals, recorded in Cheltenham between those dates, offers a unique opportunity to track the evolution of this improvising trio during the 2017 European tour.

Take for example the synchronized, collective jump-cuts and smash-cuts that populates the Copenhagen improvisations. These are all but absent by the time the trio perform three night later in Newcastle where, in their place, you find the group breathing together; moving and transitioning in larger scales. On Cryptogenic Animals, recorded the night after Copenhagen, and two before Newcastle, you can hear both these improvisative tactics operating in fascinating, contrasting ways.

You can also hear saxophonist Catherine Sikora revisit and rework some of the melodic atoms played in Copenhagen; trying them against the contrasting acoustic environments. And, adapting to the disparate amplification available in Cheltenham (a diminutive solid-state amp against a 112 Fender), Nick Didkovsky and Han-earl Park reexamine the freedoms and restraints of the two-guitar context; an experience that would inform into their approach in Newcastle in significant ways.

With the rich acoustics of the Francis Close Hall Chapel, the Cheltenham performance is, in contrast to the frenetic and biting Copenhagen and Newcastle performances, unhurried and lush. Cryptogenic Animals documents a fascinating transitional point in the group's behavior, showcasing the trio's adaptability to context, and creativity born from the contingent.
Celebrate 10 years of Eris 136199
Also by Eris 136199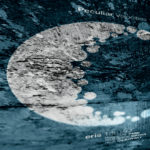 Peculiar Velocities (BAF002) [details…]
Personnel: Han-earl Park (guitar), Catherine Sikora (saxophone) and Nick Didkovsky (guitar).
Track listing: Ballad of Tensegrity I (≥ 5:12), Ballad of Tensegrity II (2:28), Peculiar Velocities I (3:46), Peculiar Velocities II (3:36), Sleeping Dragon (5:22), D-Loop I (≥ 6:16), D-Loop II (5:13), Polytely I (≥ 5:01), Polytely II: Breakdown (5:33), Anagnorisis I (2:09), Anagnorisis II (2:19). Total duration ≥ 46:54.
© + ℗ 2020 Han-earl Park.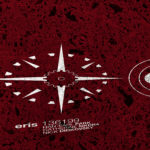 Eris 136199 (BAF001) [details…]
Personnel: Han-earl Park (guitar), Catherine Sikora (saxophone) and Nick Didkovsky (guitar).
Track listing: Therianthropy I (≥ 3:43), Therianthropy II (8:56), Therianthropy III (3:55), Therianthropy IV (6:30), Adaptive Radiation I (6:44), Adaptive Radiation II (8:48), Adaptive Radiation III (5:54), Universal Greebly (10:58), Hypnagogia I (8:03), Hypnagogia II (4:45). Total duration ≥ 68:25.
© + ℗ 2018 Han-earl Park.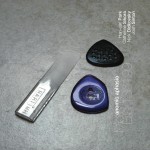 updates
09-14-22: no longer available.