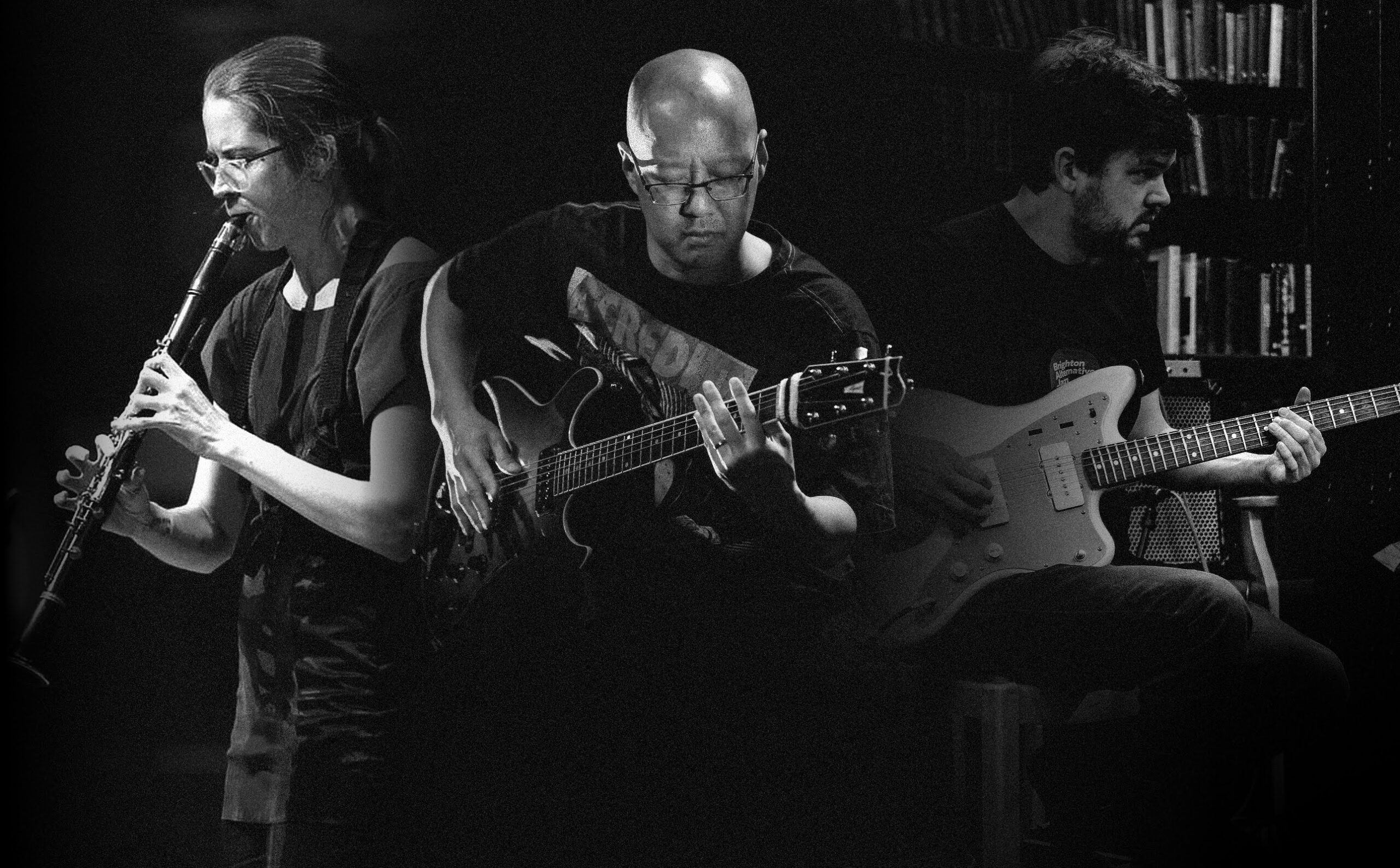 Wednesday, November 15, 2023, at 6:30pm: OUT FRONT! presents Han-earl Park (guitar), Heather Roche (clarinets) and Anton Hunter (guitar) at Déda (19 Chapel Street, Derby DE1 3GU, England).
[OUT FRONT! page…] [Get tickets…]
details
about the musicians
Improviser, guitarist and constructor Han-earl Park (박한얼) has been crossing borders and performing fuzzily idiomatic, on occasion experimental, always traditional, open improvised musics for twenty years. He is the mastermind behind ensembles including Eris 136199 with Catherine Sikora and Nick Didkovsky; and Sirene 1009 with Dominic Lash, Mark Sanders and rit.; and has a duo with Richard Barrett.
Anton Hunter is a composer and improviser living in Manchester. He leads the 11-piece Article XI band as well as his own trio, both with records on Efpi Records. Also ongoing is a duo with baritone saxophonist Cath Roberts called Ripsaw Catfish, Cath's quintet Sloth Racket, the trio Beck Hunters and a myriad of other different ensembles, ad hoc and otherwise.
Born in Canada, clarinetist Heather Roche trained in England and now lives in London. She gives workshops in clarinet technique and composition all over Europe, and has premiered many solo works for her instrument, including pieces by Maija Hynninen, Simon Emmerson, Lisa Robertson, Christopher Fox, Dai Fujikura, and others.

Funded by Berlin Senate Department for Culture and Community.