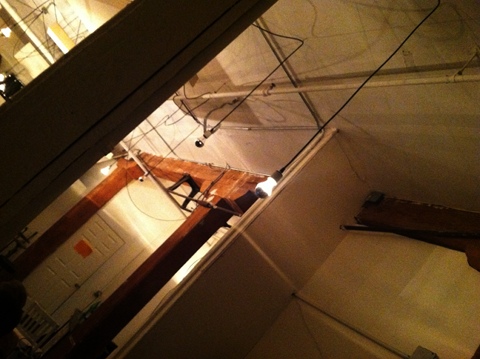 Had a lot of fun being part of Gowanus Company IV at the Douglass Street Music Collective on Sunday (April 8, 2012). Here is, as best as I can recall, the performers who participated at this DB inspired event:
Michael Bates (double bass), Matt Bauder (saxophone and clarinet), Sarah Bernstein (violin), Ken Filiano (double bass), Brad Henkel (trumpet), Ingrid Laubrock (saxophones), Weston Minissali (synthesizer), Han-earl Park (guitar), 'secret special guest' (trumpet), Josh Sinton (saxophone and clarinet), Vinnie Sperrazza (drums), Jesse Stacken (piano) and Booker Stardrum (drums).
Thanks to all the performers for allowing me to share the stage with them (next time, Matt, Ken and Ingrid), and big thanks, in particular, to Josh for the invite and putting the whole thing together.