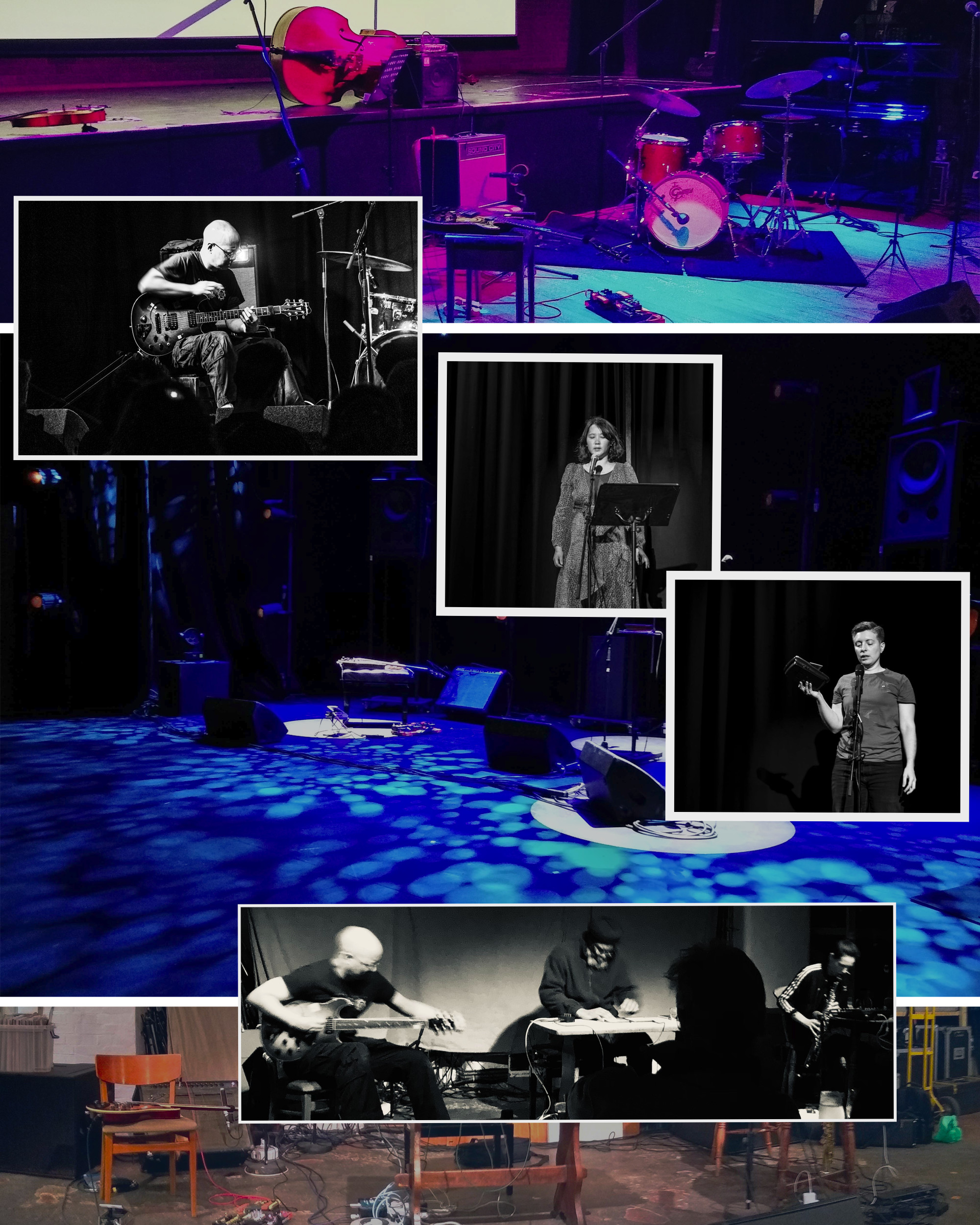 Apologies for the delay in posting these acknowledgements (but no pandemic-era tour would be complete without at least a little drama), but I would like to quickly post a note of thanks to everyone who made my return, after two+ years, to touring.
A warm, heartfelt thanks to everyone who joined me on my travels, to those who worked behind-the-scenes to make the performances happen, to my hosts, to my fellow performers, and to those who came to listen. Thanks to everyone at Gosforth Civic Theatre, Hyde Park Book Club, Unit 44/Kirkos Ensemble, Regional Cultural Centre Letterkenny, and Cultúrlann Uí Chanáin. Special thanks to Fielding, Shaun and Conal at Cafe OTO, and to Laura, Pete, Oli and Chris at Fusebox. Shoutouts to Johnny Hunter and his Pale Blue Dot ensemble, to Crawler's Kyra, and to Corey and Graeme, and I'm grateful to have shared the stage with Lara and Pat, and with rit. and Una.
And finally I would like to thank Wesley Stephenson at Jazz North East, and Peter O'Doherty of Northern Lights Project for their enthusiasm, hard work, genuine love of the music, and care for the artists who make it. In Wesley and Peter, I know two of the greatest supporters of creative musicians and adventurous listeners. Thank you so very much.
I am truly grateful to everyone's support. Despite the difficulties of traveling and performing in the present-day condition, it has been a pleasure to bring my music to you.

Funded by Berlin Senate Department for Culture and Europe.
Out now on NEWJAiM Recordings