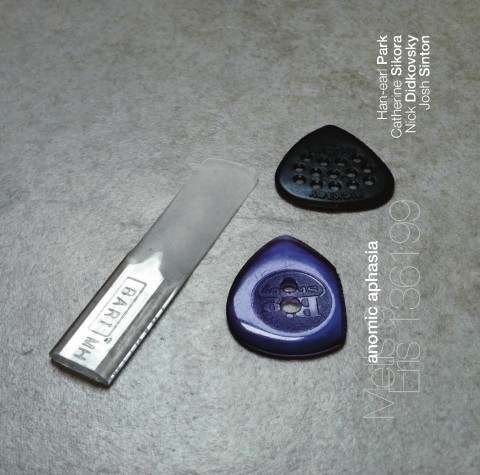 Quick update: in addition to directly from the label and its distributor, 'Anomic Aphasia' (SLAMCD 559) with Han-earl Park, Catherine Sikora, Nick Didkovsky and Josh Sinton is now available from the following stores:
[Improjazz…] [Crazy Jazz…] [Jazzcds…]
If you prefer your music telematically delivered, you can also download the album (although you will be missing out on some of the artwork and the linernotes). Download from, among other places:
Fingers crossed, the CD will (soon) be available from your favorite AWESOME record store (Downtown Music Gallery and Wayside Music included). And, not to forget, you can always corner one of the musicians after a gig for a copy.
Also from SLAM Productions…