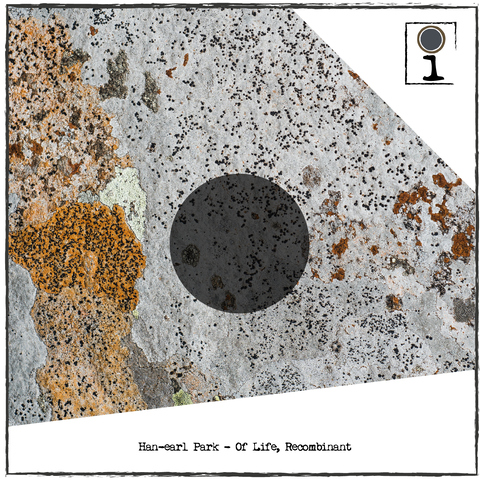 : Of Life, Recombinant (NEWJAiM9), Han-earl Park's latest album, is on New Jazz and Improvised Music Recordings!
Of Life, Recombinant is unlike anything I've done before, and the music goes to some strange and unexpected places (are those sounds of a networked biome, or the echos of, and through, an urban maze?). The album is a single improvisative suite that takes the guitar, and the solo form, as the starting point to fabricate a composition in the studio. The piece is the result of over a year of work, and I'm so very much looking forward to finally sharing this music with you!
CD: £12 plus shipping. Download: £6.
news and updates
https://www.youtube.com/watch?v=PaNoaGo1SDw A new galaxy in Park's universe? David Lynch vs. Andrei Tarkovsky? And what's hidden that will be unearthed? Lee Rice Epstein reviews Of Life, Recombinant (NEWJAiM9) in Free Jazz: Of Life,…
https://www.youtube.com/watch?v=PaNoaGo1SDw Fractions of stillness close to being shattered? warped halos of reverberating pitches? a very seducing utopia? Massimo Ricci of Touching Extremes describes the experience of listening to Of Life, Recombinant…
[All articles on Of Life, Recombinant (NEWJAiM9)…]
description
Of Life, Recombinant tells multiple stories at once, opening up a wide aperture and displaying stunningly drawn vistas…. Leading listeners down long corridors of chilly anticipation… playing up the subtle intimacy of quiet tones…. And unmistakably, Park's guitar is itself a treasure chest of delights—long, thrilling sections of beauty fold into chilly, dread-inducing dreamscapes….

— Lee Rice Epstein (Free Jazz)
We listen, we wait. Breathing deeply, relaxed enough yet ready to be sucked in by some vortex of illusion. We absorb the blows of sudden mutations connected by threads of metallic (in)coherence…. Each spin adds further layers of interpretation, not to mention the sheer aural thrill.

— Massimo Ricci (Touching Extremes)
Along with what's kept there is always something left and something new. The country twang tune with popping harmonics from 'Naught Opportune.' The unsettling mandolinesque trill or quivering sustain in hazy delay from 'Are Variant.' The distorted suck, psychedelic and ecstatic, in slow crescendo from 'Of Life, Recombinant'…. In between chaos and composure, it is something closer to the complexity of life.

— Keith Prosk (harmonic series)
On NEWJAiM's ninth disc of adventurous music, guitarist and improviser Han-earl Park takes the solo form, and, refracting improvisations through studio-based techniques, flips the form on its head.
Walls rusted lichen curve into a canopy.
Concrete weaves of roots.
Dew-covered moss memory foam.
Rather than attempting to 'reinvent' the guitar, Park navigates the gaps and borders of the instrument, and what it means to be a guitarist. Park creates a music that alternately embraces and short-circuits genre tropes and expectations. Of Life, Recombinant doesn't shy away from the solitude of the solo form; instead it tightly hugs aloneness—its joys and fears.
Of Life, Recombinant explores the ways in which studio-based techniques can be used as a fluid compositional strategy in the context of improvisative play; how techniques such as montage, collage, and the language of dissolves, cross cuts and match cuts might be enrolled to explore improvisative counterpoint and juxtapositions, the pleasures of discord, parallelism and linearity, and the repurposing of gestures and their meanings.
Conceived as a single improvisative suite, the techniques and strategies used to build Of Life, Recombinant were developed over a year during periods of lockdown. The bulk of the suite was recorded in a single contiguous take, a single improvisation, in June of 2021. That recording remains, more-or-less-intact-but-broken, as the title track, while fragments of it litter, as improvisative detritus, through the rest of the album.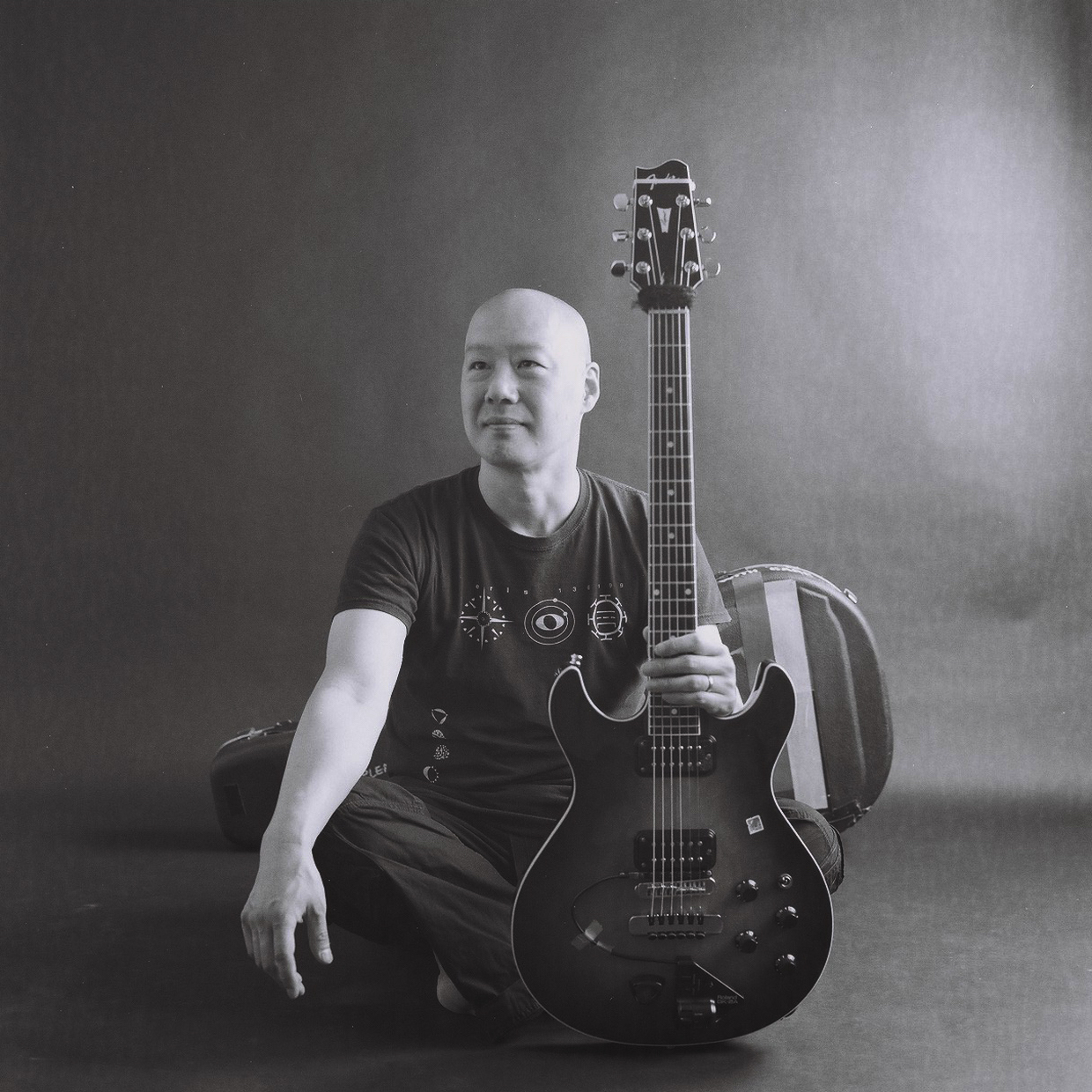 Han-earl Park
Improviser, guitarist and constructor Han-earl Park has been crossing borders and performing fuzzily idiomatic, on occasion experimental, always traditional, open improvised musics for twenty years. He has performed in clubs, theaters, art galleries, concert halls, and (ad-hoc) alternative spaces across Europe, Korea and the USA.
Park is the mastermind behind ensembles including Eris 136199 with Catherine Sikora and Nick Didkovsky; and Sirene 1009 with Dominic Lash, Mark Sanders and rit.; and has a duo with Richard Barrett. He is the constructor of the machine improviser io 0.0.1 beta++, and instigator of Metis 9, a playbook of improvisative tactics. He has performed with Wadada Leo Smith, Paul Dunmall, Evan Parker, Lol Coxhill, Pauline Oliveros, Josh Sinton, Louise Dam Eckardt Jensen, Gino Robair, Tim Perkis, Andrew Drury, Pat Thomas and Franziska Schroeder.
His ensembles have appeared at festivals including Jazz em Agosto (Lisbon), Freedom of the City (London), Brilliant Corners (Belfast), ISIM (New York), dialogues festival (Edinburgh) and Sonic Acts (Amsterdam). His recordings have been released by labels including SLAM Productions and DUNS Limited Edition. Park taught improvisation at University College Cork, and founded and curated Stet Lab, a space for improvised music in Cork.
New Jazz and Improvised Music Recordings
The New Jazz and Improvised Music Recordings project was established during the height of the COVID-19 pandemic, offering a creative output for musicians when live performance opportunities were unavailable and encouraging artist independence.
Emphasising sustainability for artists and music studios, the ethos of sustainability also carries through the production process by employing a carbon neutral manufacturing plant and distributors, using recycled and biodegradable materials whenever possible.
The New Jazz and Improvised Music Recordings project is brought to you from the director of Newcastle Festival of Jazz and Improvised Music.
personnel
track listing
Game: Mutation (5:38); Naught Opportune (≥ 10:42); Are Variant (≥ 8:06); Of Life, Recombinant (≥ 29:22). Total duration ≥ 53:48.
recording details
Music by Han-earl Park.
Recorded by Han-earl Park, June 2, 2021.
Additional recording by Han-earl Park, April 3, 2021, and by Anne Wellmer June 27, 2021.
Mixed by Han-earl Park.
Mastered by Chris Sharkey.
Graphic design by Andrew Delanoy.
Portrait photography by Nella Aguessy.
Project director: Wesley Stephenson.
"Many thanks to everyone that contributed and supported our Crowdfunder campaign for the New Jazz and Improvised Music Recordings project. This release was made possible with additional support from Arts Council Ireland, Arts Council England and North East Local Enterprise Partnership. Additional thanks to Chris Sharkey for mastering and Andrew Delanoy for graphic design. Very special thanks to Nella Aguessy for the portrait photograph of Han-earl Park, you can find some really great work on her website." — NEWJAiM Recordings.
"Thanks to Annette Krebs, Richard Barrett, and Anne Wellmer, and hugs for Asha and Melanie. The construction of this piece was made possible by funding from the Arts Council of Ireland" — Han-earl Park.
© 2021 NEWJAiM Recordings.
℗ 2021 Han-earl Park.
Also from Han-earl Park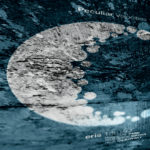 Peculiar Velocities (BAF002) [details…]
Personnel: Han-earl Park (guitar), Catherine Sikora (saxophone) and Nick Didkovsky (guitar).
Track listing: Ballad of Tensegrity I (≥ 5:12), Ballad of Tensegrity II (2:28), Peculiar Velocities I (3:46), Peculiar Velocities II (3:36), Sleeping Dragon (5:22), D-Loop I (≥ 6:16), D-Loop II (5:13), Polytely I (≥ 5:01), Polytely II: Breakdown (5:33), Anagnorisis I (2:09), Anagnorisis II (2:19). Total duration ≥ 46:54.
© + ℗ 2020 Han-earl Park.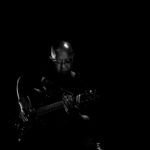 Two+ Bagatelles
[
details…
]
Personnel: Han-earl Park (guitar).
Track listing: Zero (01:03), One (10:27), Two (05:28). Total duration: 16:59.
© + ℗ 2019 The Vortex / Han-earl Park.
updates
11-26-21: released!
06-26-22: add review quotes.