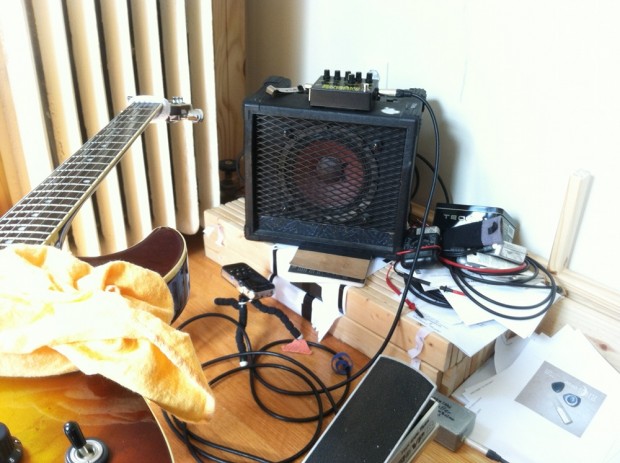 As Dave Sumner describes it, Work Spaces is "a series of photos of artist work spaces… the places where the creative process takes shape and form," and in this edition features:
Han-earl Park work space in his Kensington, Brooklyn apartment. According to Park, it is also where Gisel the cat performs her role as music critic. [More…]
Also featured as part of Work Spaces is Catherine Sikora, Ian Smith and Han-earl Park's download album which Sumner previously reviewed, and on this occasion describes as "improvised music, straight from the heart". [More about this recording…] [All reviews…]
Also available for download [more…]



Park+Murray (Cork, 07-29-10) [details…]
Performers: Han-earl Park (guitar) plus Marian Murray (violin).
(cc) 2012 Han-earl Park/Marian Murray.